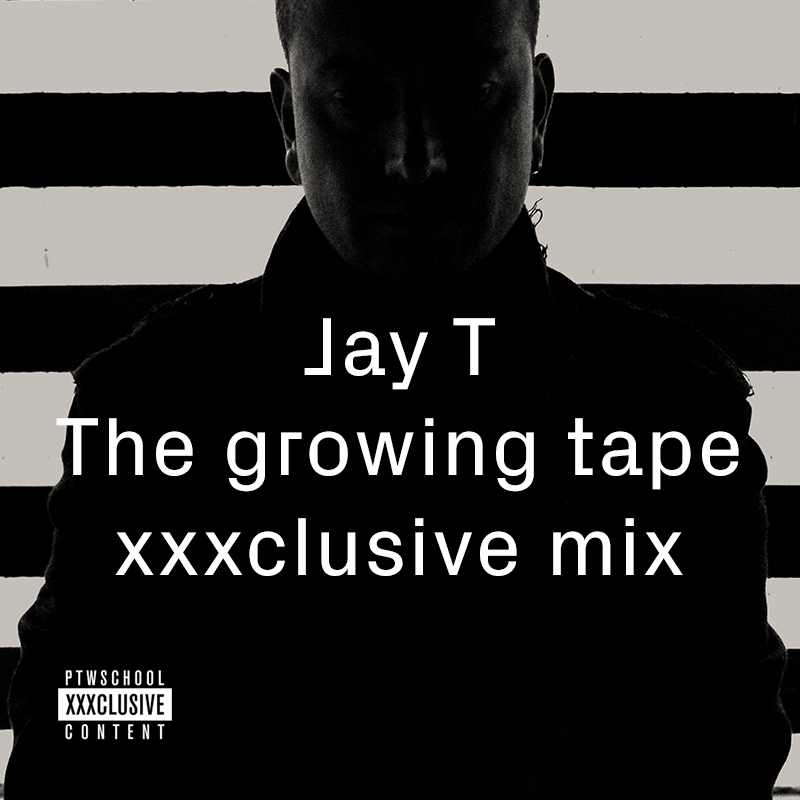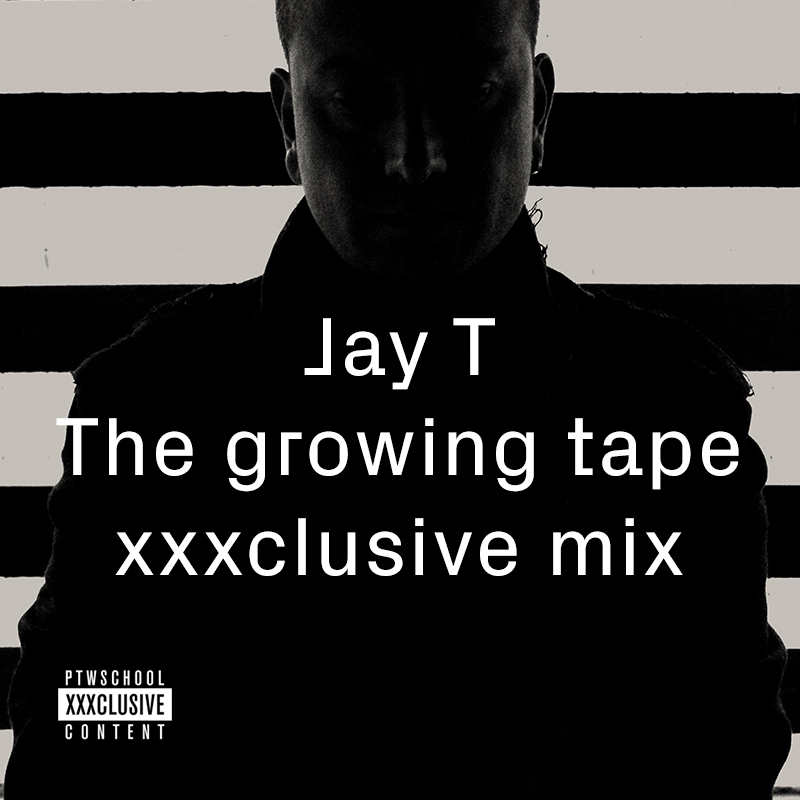 JAY T – THE GROWING TAPE / XXXCLUSIVE MIXXX
TORNIAMO CON UN MIXATO XXXCLUSIVO E A FIRMALO È UNA "VECCHIA" ROCCIA, NEL SENSO CHE È SULLA SCENA DA UN TOT. LUI È JAY T, MEGLIO CONOSCIUTO COME JAY TOOL O PER I PIÙ ATTENTI LU TOLA, QUANDO FACEVA I TRICK SUL LINEOLUM O SUI PIATTI. INSIEME A SGAMO (DI CUI TI ABBIAMO GIÀ FATTO SENTIRE IL SUO XXXCLUSIVE MIXXX) È RESIDENT DEL KODE 1, QUELLA BELLA REALTÀ A PUTIGNANO CHE QUEST'ANNO HA MESSO GIÙ UNA STAGIONE DEGNA DEI MIGLIOR CLUB EUROPEI. JAY T È USCITO SU ELASTICA RECORDS CON "CROP" EP  E PER NOI HA REALIZZATO UN MIXATO INSPIRATIONAL, CHE SE HAI CAPITO DI CHE GENERE DI ISPIRAZIONE STIAMO PARLANDO, HAI CAPITO PURE CHE COSA DEVI FARE PRIMA DI GUSTARTELO TUTTO D'UN FIATO.
TANTO PER RINCARARE LA DOSE, IL MIXATO SI CHIAMA "THE GROWING TAPE"
CAPISC AMMÈ.
TRACKLIST
LA FORÉT DES RENARDS – DEVIL'S MOUNTAIN (POPULOUS RMX)
JAY_Y – RIGHT NIGHT
FORT ROMEAU – INSIDES
THE ACID – CREEPER (DOCTOR DRU REWORK)
N/UM – CHINOOK
AZEALIA BANKS – FIERCE
CUBENX – BLINDFOLD (PHON.O RMX)
HYBRID THEORY – THE DARK (CROOKERS RMX)
SCRATCH DVA – STEP 2 FUNK
PRIZMA – BEYOND REASON (HYPHO RMX)
BAMBOUNOU – FAKE JAKE
HACKMAN – MADE UP MY MIND
JOY O – FADE IN
SCRATCH DVA – WALK IT OUT
UNKNOW ARTIST – SOFT KEYS
MOSIS – DON'T YOU
WILDLIFE – CLAPPAZ
C.O.N.E. – REACH FT TINK
DETBOI – PIN POINT
CORPORAL F – GUN MAN
UN RINGRAZIAMENTO SPECIALE AD ADREA MI CHE ADESSO (16 GIUGNO) STARÀ FACENDO DEL SUO MEGLIO ALL'ENNESIMO SONAR A BARCELLONA ANCHE SE HA 89 ANNI. TU PREMI PLAY ALL'INFINITO, PASSA IL LINK A TUTTI I TUOI AMICI IN CHAT E NON DIMENTICARE DI SUPPORTARE.
CIAO SALENTU