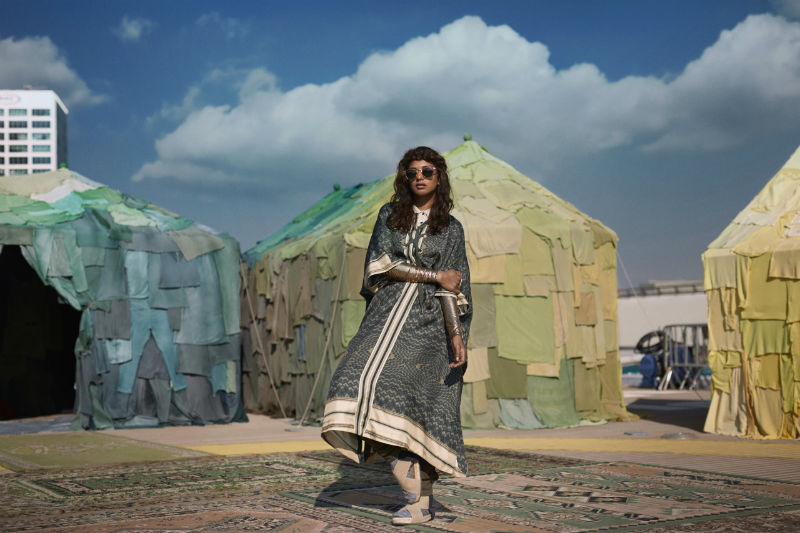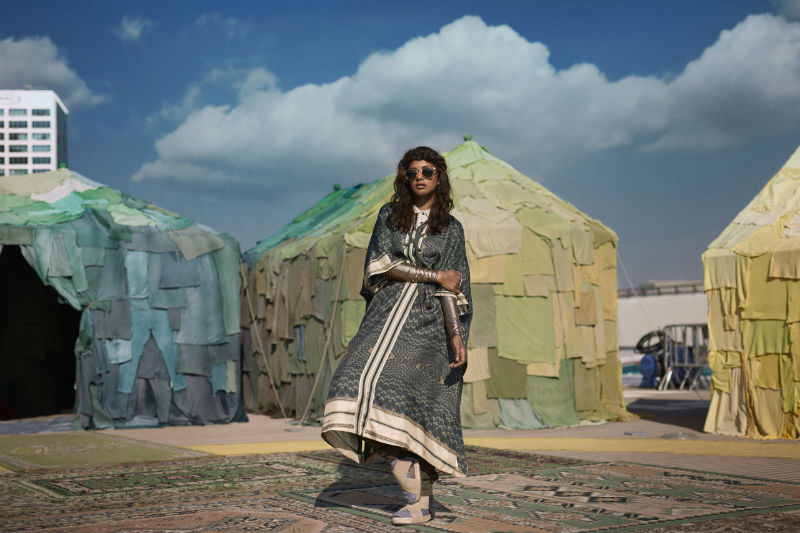 M.I.A. VUOLE RIGENERARE IL MONDO NEL SUO NUOVO VIDEO " REWEAR IT"
SAPEVAMO GIÀ DELLA COLLABO TRA M.I.A. E H&M PER LA SETTIMANA MONDIALE DEL RICICLO (18-24 APRILE), AVEVAMO SENTITO QUALCHE SECONDO DI QUESTO PEZZO QUANDO ERA USCITA LA CAMPAGNA PUBBLICITARIA, MA ADESSO IL VIDEO COMPLETO È FUORI. NATURALMENTE PEZZO E IMMAGINI SONO UNA BELLA MINA.
M.I.A. CI TIENE A CHIARIRE CHE QUESTA MARKETTA L'HA FATTA PERCHÉ SI TRATTA DI TEMI IMPORTATI, "IT'S STILL ME WORKING ON A MAINSTREAM AREA, AND IT'S NOT ME PROMOTING A SWIMWEAR BRAND FOR THE SUMMER OR SOMETHING"
NEL VIDEO CI SONO TANTI BEI BALLERINI CHE BALLANO MOLTO BENE IN DIVERSE PARTI DEL MONDO, MENTRE M.I.A., SEMPRE PIÙ SPLENDIDA, SE LA BALLA SU UNA PILA DI TESSUTI.
ALLA FINE DEL VIDEO COMPARE UN MESSAGGIO CHE INVITA TUTTI A PORTARE NEGLI OLTRE 3600 STORE DI H&M I PROPRI VESTITI USATI CHE NON METTIAMO PIÙ, PERCHÉ POSSANO ESSERE RICICLATI IN MODO TALE DA AVERE UNA SECONDA VITA.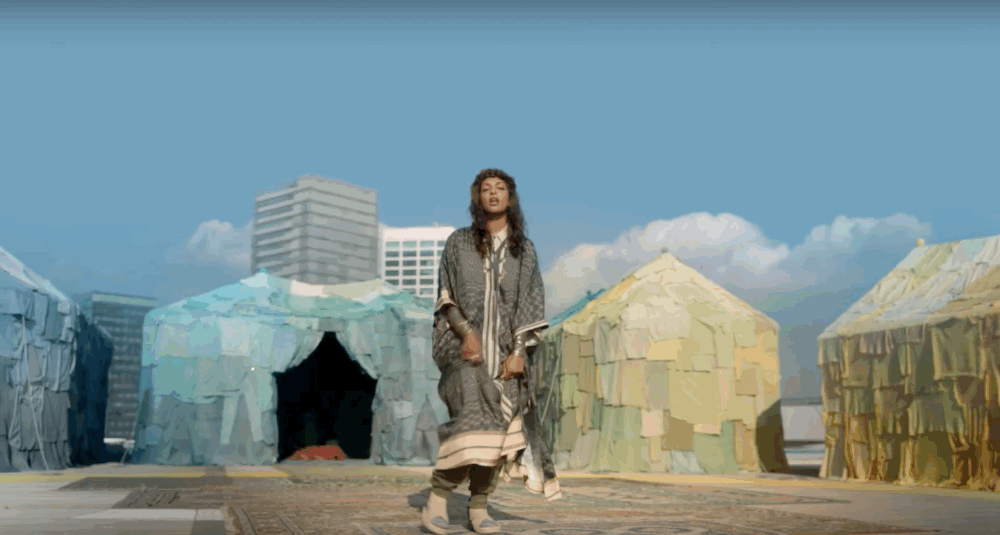 ]*> 
SE CE LO DICE M.I.A. LO FACCIAMO
REGENERATE THE NATION BABY
CIAO DIFFERENZIATA