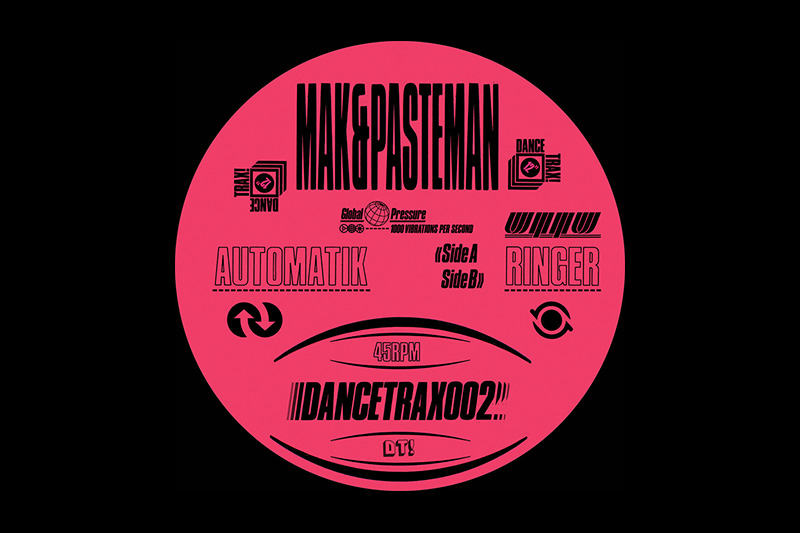 MAK & PASTEMAN — AUTOMATIC / RINGER (UNKNOWN TO THE UNKNOWN)
ACCENDI LE CASSE DELLO STEREO, ALZA IL VOLUME E PREPARATI PER IL WEEKEND.
QUESTE DUE TRACCE DI MAK & PASTEMAN PER UNKNOWN TO THE UNKNOWN (DANCE TRAX SERIES, QUI LA NUMERO UNO)  TI METTONO DIRETTAMENTE IL GEL SUI CAPELLI.
IL VINILE LO PRENDI SU BANDCAMP, TI ARRIVA DIRETTAMENTE A CASA A PARTIRE DA OGGI, 30 SETTEMBRE.
NE RIMANGONO ANCORA 8 POI CIAO
SEGUI MAK & PASTEMAN SU SOUNDCLOUD: SOUNDCLOUD.COM/MAK_AND_PASTEMAN
SEGUI UNKNOWN TO THE UNKNOW SU FACE: FACEBOOK.COM/UNKNOWNTOTHEUNKNOWN
CIAO SPETTINATI