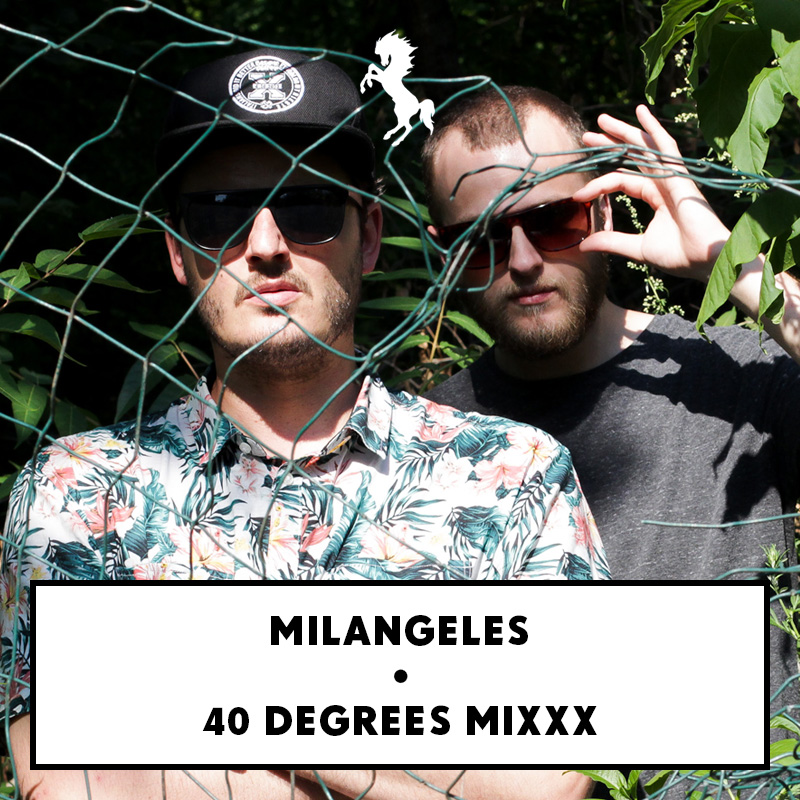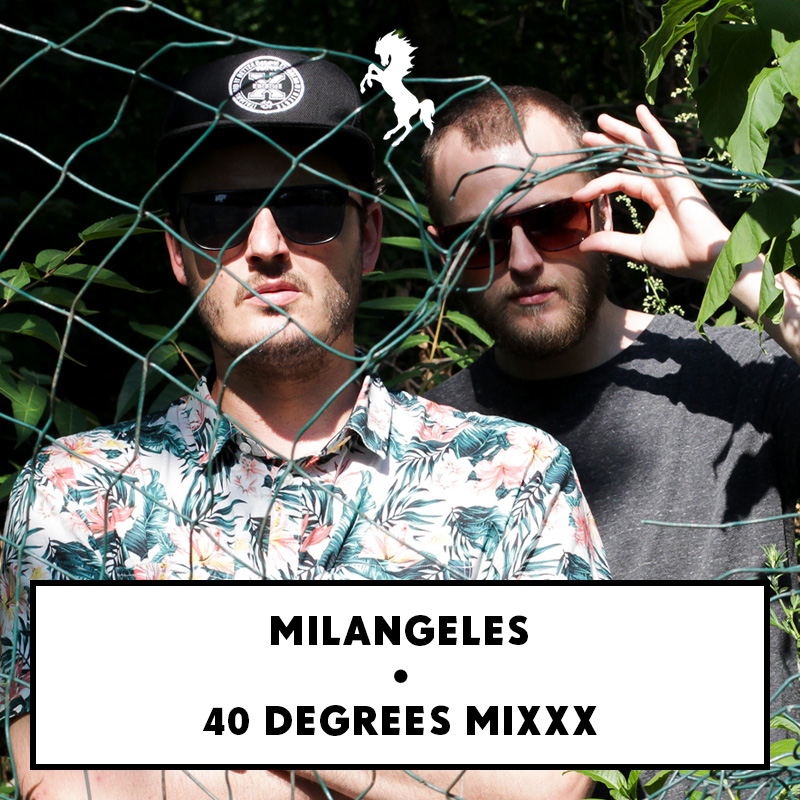 MILANGELES – 40 DEGREES (IN THE SHADE OF BANANA TREE) MIXXX / XXXCLUSIVE
PREMESSA: I MILANGELES SONO ESTIVI TUTTO L'ANNO.
DETTO QUESTO, IL MIX CHE CI HANNO CONFEZIONATO ARRIVA AL MOMENTO GIUSTO, FUORI CI SONO QUASI QUARANTA GRADI E SE PROVI A METTERTI IN MACCHINA DENTRO CE NE SONO MOLTI DI PIU'. COSA C'ENTRA LA MACCHINA? C'ENTRA ECCOME: ATTACCA IL TUO SMARTPHONE ALLA PRESA AUX O COLLEGALO VIA BLUETOOTH ALL'IMPIANTO STEREO DEL TUO 4X4, ABBASSA I FINESTRINI E SUONALO AD ALTISSIMO VOLUME. DOPO TRENTA SECONDI SEI GIA' IN VACANZA E DOPO 30 MINUTI NON VUOI TORNARE PIU' A MILANO, O A PAVIA O OVUNQUE SIA CASA TUA.
TANTE VOCI, POCHI SYNTH, VARIE CONTAMINAZIONI DA OGNI ANGOLO DEL MONDO. MILANGELES E' IL DUO PIU' HOT DELLA LOMBARDIA, CHE E' SEMPRE MEGLIO DELLA CALIFORNIA.
MILANO > LOS ANGELES.
CHE SCHIFO L'INVERNO.
TRACKLIST:
THORNATO – SEU MAYA
THE CLERK FEAT. MILANGELES – LA DANZA
FRÀNÇOIS & THE ATLAS MOUNTAINS – AYAN FILÉ (CLAP! CLAP! REMIX)
COCO RAIZES DE ARCOVERDE – GALINHA ZABELE (DOS MELO EDIT)
THE CLERK FEAT. MILANGELES – ZION'S SPEECH
CLAP! CLAP! – FEVER (EDIT)
ALPHABEAT – FANTASTIC 6 (RADIOCLIT RMX)
WILLIE COLON & HECTOR LAVOE – TIMBALERO (NGUZUNGUZU REMIX)
DJ BAMANAN – GONI BALA (BRANKO 'DESERT RAVE' EDIT)
KABA BLON – MORIBA YASSA (DANIEL HAAKSMAN EDIT)
SO SHIFTY X MILANGELES – DEMBELE
POIRIER – WORK THAT
DJ N.K. – AGUA DE COCO
MILANGELES – SENTA SENTA SENTA FT. BONDE DAS PREPARADAS
MORRISON X ISA GT – ALEGRIA (ORIGINAL MIX)
CLAP! CLAP! – HAPPY ENDINGCIAO
CIAO DUE DISCOTECHE E CENTOSEI FARMACIE
CIAO MILO