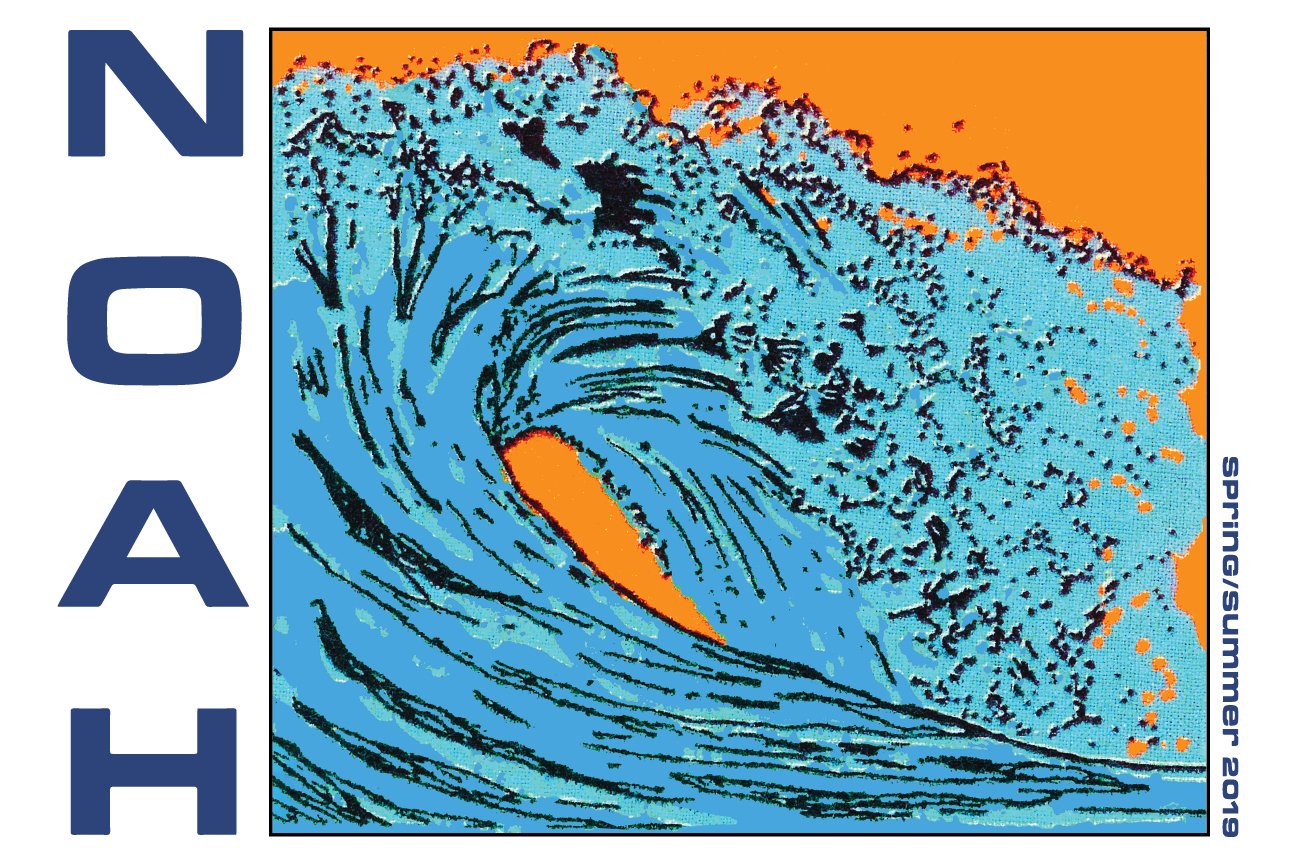 NOAH + SS19
La collezione SS19 di Noah è dedicata all'estate, al divertimento e si ispira ai classici look skate & surf della giovinezza di Brendon Babenzien.
Prima che skate e surf diventassero il modo più semplice per fare soldi, trasformando le tavole in "accessori fashion" per poi portarle in sfilata e provando a inserire, ad ogni costo, i look da skater/surfer all'interno di editoriali di moda, c'era chi a skateare si divertiva e basta. Tra questi c'era Brendon Babenzien, founder di Noah, uno dei pochi brand capaci di stare lontano dal tornado moda e in grado di sopravvivere senza collaborazioni ed endorsement strapagati.
Con la SS19 di Noah, Brendon ci dimostra che nulla è cambiato da quando era ragazzino e che con skate e surf ci si può ancora divertire, a qualsiasi età.
"As with most seasons at Noah, the past and how it can be interpreted today was the focus–in particular, the look and feel of surf and skate clothing from my youth. Before surf and skate brands accounted for billions of dollars, there was a lot less to lose, and companies were being run by young, fun people. The designs of the clothing and the visuals that accompanied them reflected that pure, youthful exuberance. SS19 looks back to that time to remind ourselves that if it's not fun, you're wasting your time". (Brendon Babenzien)
Nella collezione primaverile ci sono look everyday per qualsiasi situazione, dalla spiaggia all'ufficio. Fiori, animalier, righe e quadri sono le parole d'ordine; la combinazione vincente si trova accostandole.
La SS19, disponibile dal 31 gennaio presso lo store di New York, verrà lanciata online e da Dover Street Market LA giovedì 7 febbraio.