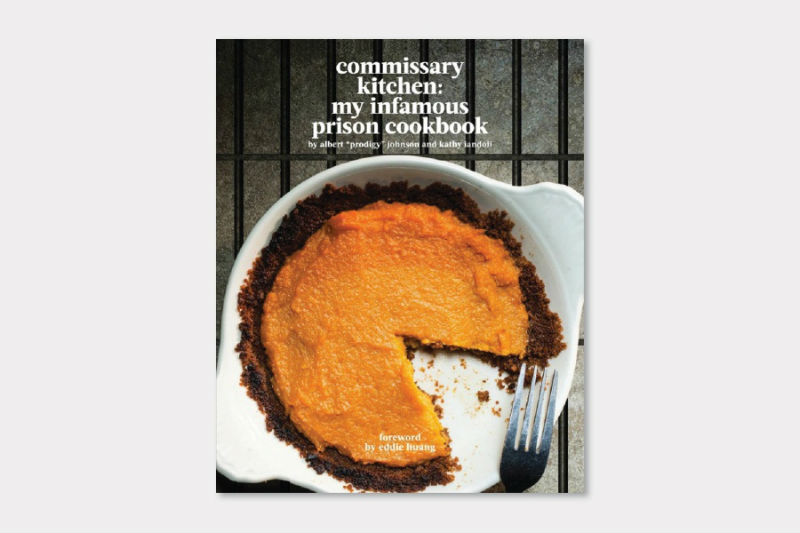 PRODIGY DEI MOBB DEEP HA SCRITTO UN LIBRO DI RICETTE DA FARE IN PRIGIONE
PRODIGY DEI MOBB DEEP HA PASSATO TRE ANNI E MEZZO AL GABBIO PER POSSESSO DI ARMA DA FUOCO, MENTRE ERA DENTRO SI È CONCENTRATO MOLTO SUL CIBO E SULLA SALUTE VISTO CHE MOLTI DEI SUOI AMICI SOFFRIVANO DI DIABETE, IPERTENSIONE E DOVEVANO STARE ATTENTI AL CIBO SE NON VOLEVANO RIMANERCI SECCHI. ADESSO HA FATTO UN LIBRO DOVE RACCOGLIE TUTTE LE RICETTE CHE HA FATTO / VISTO FARE DIETRO LE SBARRE E SI È FATTO AIUTARE DA KATHY LANDOLI CHE I LIBRI LI SCRIVE PER DAVVERO.
IL LIBRO SI CHIAMA "COMMISSARY KITCHEN: MY INFAMOUS PRISON COOKBOOK" ED È IL SECONDO LIBRO CHE PRODIGY SCRIVE DOPO ESSERE STATO RIMESSO IN LIBERTÀ. INFATTI QUALCHE ANNO FA AVEVA SCRITTO UN LIBRO DI MEMORIE "MY INFAMOUS LIFE".
"COMMISSARY KITCHEN PROVIDES A DEEPER PERSPECTIVE OF WHAT IT'S LIKE TO CONSUME MEALS IN PRISON. WHILE RECIPES ARE PROVIDED, PRODIGY AND CO-WRITER KATHY IANDOLI ALSO TELL VARIOUS ANECDOTES ABOUT SITUATIONS IN PRISON INVOLVING FOOD. MEAL PREP IN PRISON IS VERY LIMITED, SO WHILE THIS WORK APPEALS TO ANYONE WHO HAS SERVED TIME OR IS CURIOUS ABOUT PRISON LIFE, IT ALSO SPEAKS TO THOSE WHO PREPARE FOOD WITH LIMITED ACCESS TO VARIOUS COOKING LUXURIES (SUCH AS COLLEGE STUDENTS IN DORMS). WHILE THE WORK IS INFORMATIONAL, ABOVE ALL IT HUMANIZES THE PRISON EXPERIENCE IN A WAY THAT HAS NEVER BEEN DONE BEFORE."
PRODIGY È UNA BELLA PERSONA, OLTRE AD AVER PUBBLICATO MUSICA DA SOLISTA E INSIEME AI MOBB DEEP, DOPO LA SCARCERAZIONE, HA GIRATO L'AMERICA INCONTRANDO PERSONE PER PARLARE DELLA VITA IN CARCERE, DELLE CONDIZIONI DELLE PRIGIONI AMERICANE E DELLA QUALITÀ DELLA VITA CHE I CARCERATI ANNI QUANDO SONO AL FRESCO.
IL LIBRO TE LO COMPRI SU AMAZON
CIAO HAVOC