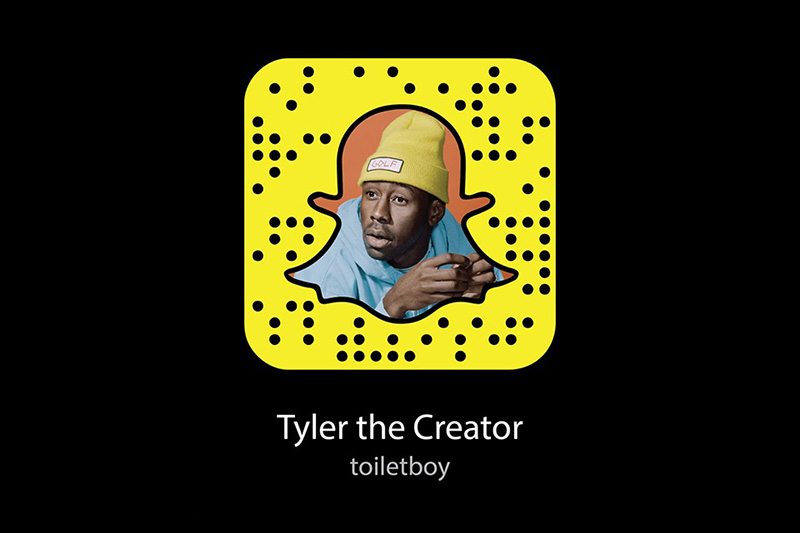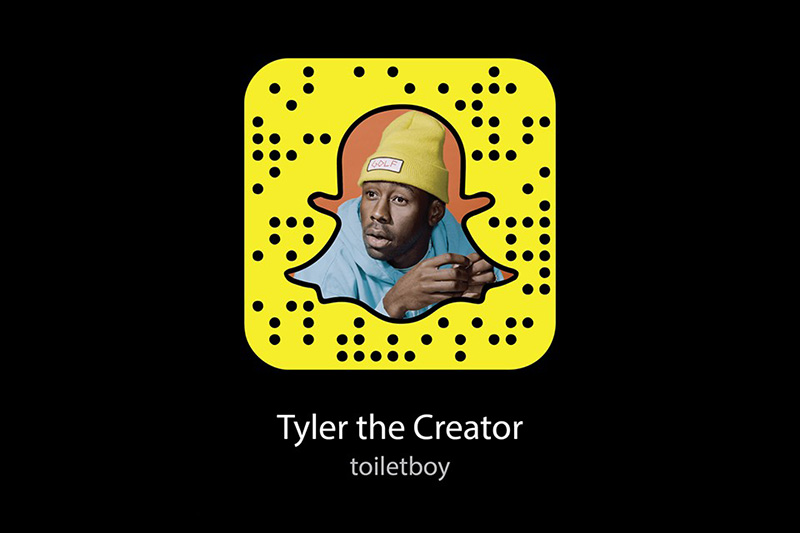 SEGUI TUTTI I REPPER SU SNAPCHAT
UN GIORNO ANCHE NOI AVREMO UN ACCOUNT SNAPCHAT DI PTWSCHOOL E ALLORA IL MONDO SARA' MIGLIORE.
NEL FRATTEMPO PERO' PUOI SEGUIRE TUTTI I TUOI REPPER PREFERITI E VEDERE LE LORO MERAVIGLIOSE VITE PROVANDO INVIDIA E AMMIRAZIONE.
ECCO IL LISTONE CHE ABBIAMO COPINCOLLATO DA HIGHSNOB
AB-SOUL: SKLAW_SUSEJ
A$AP ROCKY: LORDILORD1
ASHER ROTH: SMASHROTH
BIG SEAN: BIGSEANSNAPPED
BOBBY SHMURDA: BOBBYBITCHGS9
CHANCE THE RAPPER: MYNAMECHANCE
CHRIS TRAVIS: GODFATHERKEN
CHRIS WEBBY: REALCHRISWEBBY
DANNY BROWN: XDANNYXBROWNX
DIDDY: PUFFDADDY
DIZZY WRIGHT: KINGDIZZYHIPPY
DEJ LOAF: DEJLOAF
DESIIGNER: LIFEOFDESIIGNER
DJ KHALED: DJKHALED305
FATHER: BADFATHER
FETTY WAP: FETTYWAP1738
FREDDIE GIBBS: ESGNBOSS
FREDDO SANTANA: BIGBOSSFREDOSSR
FUTURE: FUTURE
THE GAME: BLACKB0YFLY
GUCCI MANE: GUWOPSNAP
HODGY BEATS: HIGASHOT
HONEY COCAINE: DEEZNUTZ4LYFE
HOPSIN: HOPSINSON
IAMSU: SULODACHULO
JASPER: JASPERDOLPHIN
JAZZ CARTIER: JAZZCARTIER
JOEY BADASS: BADMONJOZIF
JUICY J: ITSYOBOYJUICYJ
KID INK: INKONTOUR
KING CHIP: KINGCHIP216
KING LOS: IAMKINGLOS
KIRKO BANGZ: HTINEDON
LIL' DURK: IAMLILDURK
LIL' TWIST: YOUNGINBITXH
LIL YACHTY: LILYACHTY
MACHINE GUN KELLY: FRIEDPIPER
MACKLEMORE AND RYAN LEWIS: MACKANDRYAN
MAC MILLER: MACMILLER3D
MACKWOP: MACKWOP
METRO BOOMIN': METROBOOMIN
MICK JENKINS: MICK.JENKINS
MIKE WILL MADE IT: SNAPMIKEWILL
POUYA: POUYA305
RICK ROSS: FERRARIFATBOY
ROCKIE FRESH: YOUNGROCKIE
ROSCOE DASH: URDJUICE
SAGE THE GEMINI: SAGEWYNNWOODS
SCHOOLBOY Q: HOOVAQ
SLIM JIMMI (OF RAE SREMMURD): JXMMI
SNOOP DOGG: SNOOPDOGG213
SOULJA BOY: SOULJABOYSODMG
SWAE LEE (OF RAE SREMMURD): SWAESWAESWAE
TOP DAWG ENTERTAINMENT: TDESNAPS
TRAVI$ SCOTT: SCOTTXX
TROY AVE: TROYAVEBSB
TY DOLLA SIGN: TGODTYDOLLA
TYGA: LAMBOLUXURY
TYLER, THE CREATOR: TOILETBOY
VIC MENSA: VICSAVEMONEY
VINCE STAPLES: POPPYSTREET
WAKA FLOCKA FLAME: WAKAFLOCKAVELI
WALE: WALEEBM
XAVIER WULF: FUHRERWOE
YOUNG THUG: THUGGERSNAP
OH MA GUE' NON C'E'?
CIAO REPPER UNANOTTE