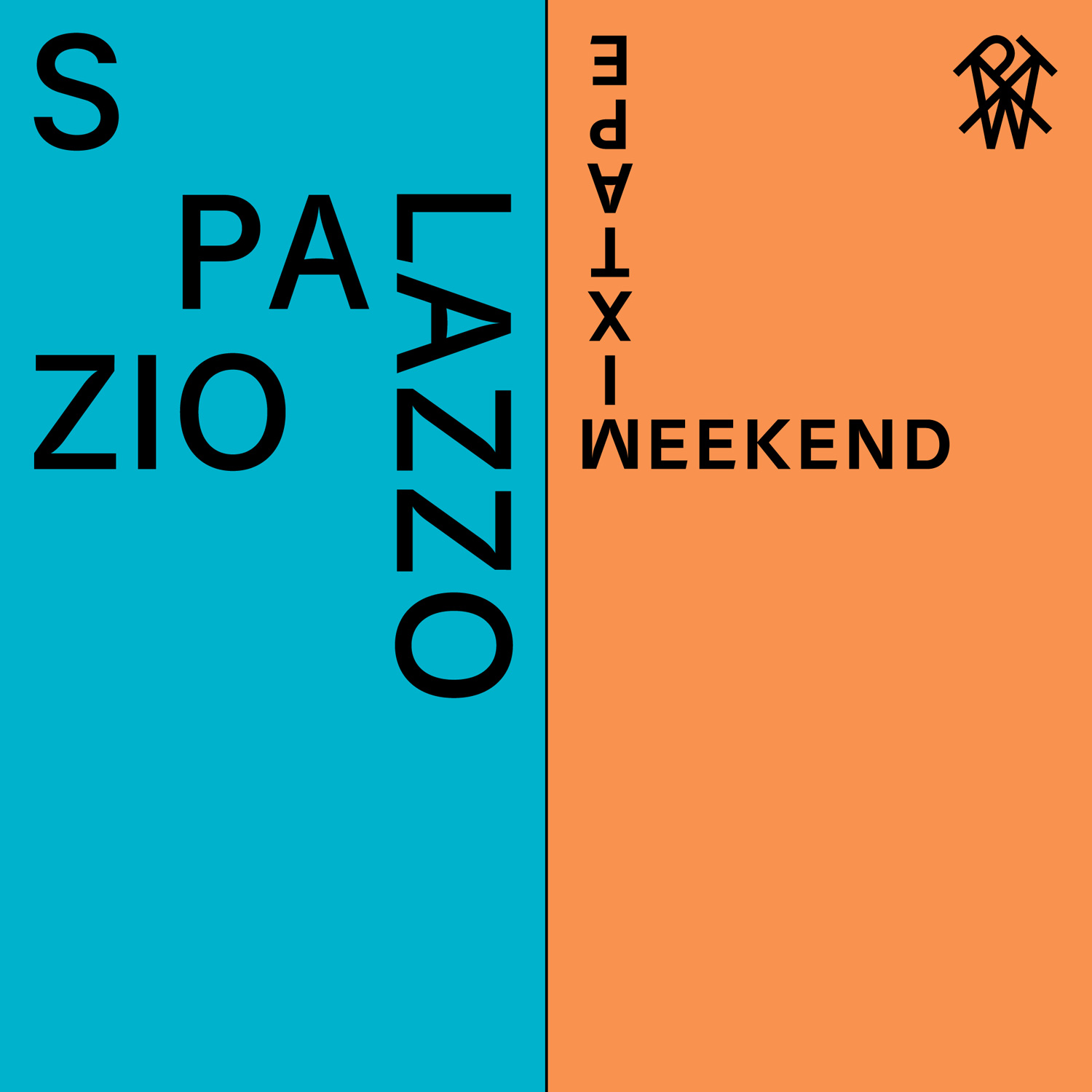 WEEKEND MIXTAPE #14: SPAZIO PALAZZO
Il Weekend Mixtape #14 è curato da Spazio Palazzo, duo milanese nato nelle feste sotterranee di Milano, quelle che non finiscono alle 3.
Avevamo già parlato di Spazio Palazzo qui e qui (breve intervista): un progetto nato dalle menti e dai dischi di Joseph Tagliabue e Jacopo Beolchi. In questo momento i due ragazzi sono a Barcellona a godersi il sole e pronti a suonare in un evento del Sonar-Off (Automat Radio x Life & Death Party). Potrai seguirli in diretta sulla loro pagina domenica dalle 19:30.
La selezione musicale di questo Weekend Mixtape sono 86 minuti di vero e proprio viaggio mentale, tribale, locale, globale, spaziale, che inizia con un loro edit di un pezzo di Lucio Battisti fino ad arrivare a sonorità da dj set @ Burning Man alle 7 di mattina: fiamme, alba, deserto.
"Un mixtape caldo e leggero per scaldarsi le orecchie in previsione del Sonar-Off" (Spazio Palazzo).
"Spazio Palazzo is a slow-tempo project, a unique journey and experience on the dancefloor manifested through few defining elements. The quest for that iconic Italian club sound blends with the global resonance of contemporary clubbing generating a tribal, mesmerising and cosmic crossbreed.
A clear-cut, enlightened listening experience, through the language of slow-tempo.
Contemporary folk performed with an Italian attitude; perception of the bigger picture which pays no attention to detail; passionate, never perfect, performances. In a nutshell: Local, yet Global and deeply Universal."
Tracklist:
Lucio Battisti – La Canzone Della Terra (Spazio Palazzo Edit)
Lily – Thoughts Of Liana
J.A.K.A.M. – Guidance (Dreems Remix)
OlsvangÈR – Mental Contest
JosÈ Manuel – Excursion Africanism Part 1 (Perca Dub)
Tanzania Soundsystem – Ngono Kijiji
Underspreche – The Lady Of The Knight
Pert Drug Legend – This Is Tulloch Not Tibet, Pal
Tapan – The City
Musta – Ghost Town
Deardrums – Dum Dum (Spazio Palazzo Remix)
Africane 808 – Rhythm All You Can Dance (Wolf Muller Remix)
Kp/Ard Samaa – Matteh (Mystere Dub)
YØR Kultura & Spazio Palazzo – Occult
Segui Spazio Palazzo su Soundcloud.
Ascolta tutti gli altri Weekend Mixtape qui: mixcloud.com/ptwschool