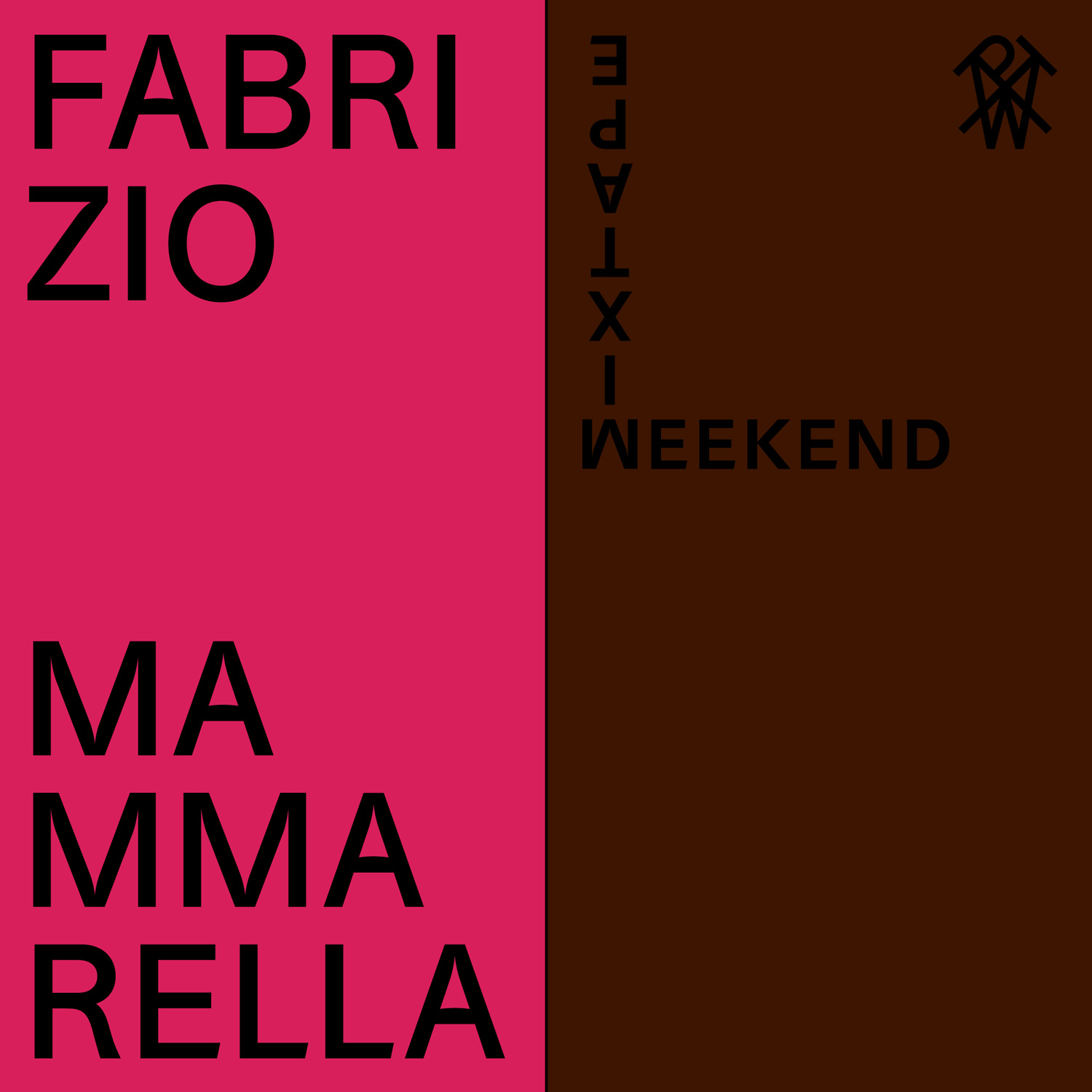 Weekend Mixtape #66: Fabrizio Mammarella
Un Weekend Mixtape #66 intimo ed educato. Fabrizio Mammarella ci porta nel soggiorno di casa sua con due ore di musica selezionate interpretando fedelmente il concetto di questa rubrica dedicata al long-listening.
Fabrizio Mammarella è un dj, produttore e musicista originario di Chieti, appassionato di musica e accumulatore di dischi sin da giovane età. È membro di Clap Rules, Telespazio, Black Spuma e co-founder della label italo-berlinese Slow Motion Records con la quale esporta i migliori talenti italiani di ogni generazione oltre i confini nazionali, arrivando ad essere un punto di riferimento di quel genere chiamato da alcuni Italian Nu-Disco. La sua ricerca musicale ha come punto di partenza il concetto di ridefinizione di musica house – anche al di fuori dei territori del dancefloor – e questo Weekend Mixtape di due ore mette in scena tutte le contaminazioni e sperimentazioni tanto care a Fabrizio, con una selezione intima e personale, diversa dai suoi dj set con cui abbiamo imparato a conoscerlo ed apprezzarlo in questi anni.
Buon ascolto, buon weekend.
"Il mix contiene tanta musica in uscita prossimamente, è pensato per l'ascolto a casa o in macchina o mentre lavori. Difficilmente riesco a suonare questa musica in un club quindi questo mixtape è quasi uno sfogo, un contenitore di musica che mi piace ascoltare in salotto o che sarebbe la soundtrack di una discoteca a rallentatore, in slow motion." (Fabrizio Mammarella)
Tracklist:
Gilb'R – Cosmogonie
Patrick Cowley – Moving Bodies I
RIP Swirl – Untitled
Cosmo Vitelli – Tisja feat. Tanja Vežić
Andi Toma – Damn Luei Lit
Xen & Yovav – Shavit (Tolouse Low Trax White Smoke Remix)
Ground – Follow Me
Krokakai – Bodhran Beat
Anatolian Weapons – Ofiodaimon (Mr. TC Remix)
Coil – Alternative Theme From Gay Man's Guide To Safer Sex
Calm – Before Landing (Lucas Croon Remix)
Golden Bug & In Fields – Ground
Oceanic – Parallel Stripes Of Lines
Lucas Croon – Threshold Stimulus
Neuzeitliche Bodenbeläge & Sam Irl – Faeden
Kalbata ft. Tigris – Safu
Feel Fly – Dromo Celeste (DJ Sotofett's Fusion Rock Dub)
Shari Vari – Dance Alone (Manfredas Remix)
Timothy Clerkin – Levitate
Fabrizio Mammarella suonerà a BUKA sabato 9 Novembre c/o Aperiafter.
Ascolta tutti i Weekend Mixtape qui: mixcloud.com/ptwschool
Segui la playlist Weekend sul nostro profilo di Spotify, ogni lunedì 5 tracce nuove estratte dall'ultimo Weekend Mixtape: spoti.fi/2QV4M1y