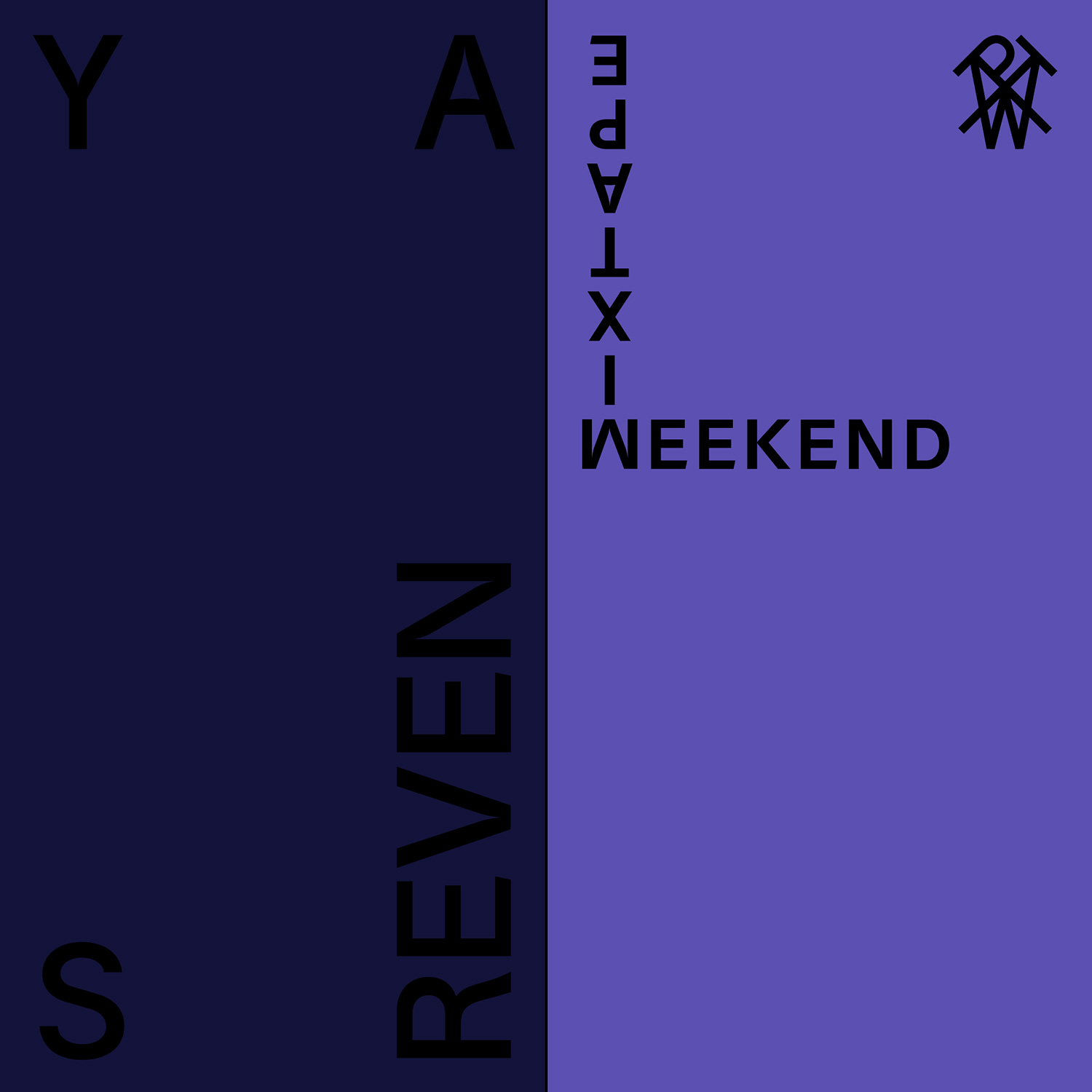 Weekend Mixtape #89: Yas Reven
Il Weekend Mixtape di questa settimana è di Yas Reven, registrato a casa durante queste interminabili giornate in quarantena. Due ore di musica che trasmettono tutta la voglia di tornare a ballare.
Yas Reven è il nome d'arte di Manuela Mannarini, dj e studentessa di architettura, originaria di Lecce, a Milano dal 2017. Grazie alla passione del padre per la musica, ha iniziato a suonare prestissimo e già a 15 anni esordiva alle prime feste locali per poi spostarsi subito dopo, non ancora maggiorenne, alle prime esperienze nei club. In questi ultimi anni, da quando è arrivata a Milano, abbiamo potuto sentirla suonare al Dude e al Tempio del Futuro Perduto, da Mondonero e su Red Light Radio, mantenendo sempre una certa eleganza nei suoi set, anche a bpm sopra i 120. I suoi studi in architettura oggi le permettono di continuare questo suo personale percorso di ricerca tra ritmo e armonia, andando alla scoperta quotidiana di suoni elettronici influenzati da atmosfere orientali e medio orientali. Le due ore di Weekend Mixtape che Yas Reven ha preparato per Ptwschool raccontano esattamente questo: un crescendo lento, registrato durante gli ultimi giorni di quarantena, con una selezione che ci ricorda quant'era bello andare a ballare ogni weekend. Buon ascolto, buon weekend.
"Selecta fatta a casa di musica elettronica, downtempo, house, leftfield house, techno mette un po' di pepe a queste noiose giornate in quarantena. La voglia di weekend, uscire, bere, ballare, tornare in pista da ballo, questo mix parla un pò di queste sensazioni. Premi play and enjoy it." (Yas Reven)
Tracklist:
Peggy Gou – Hungboo
Hot Oasis – Wabi Tarabin
Jota Karloza – Krishna
Dandara – Caravana
Esa, Narch Beats – Blast featuring Narch Beats
Scientific Dreamz of U – Empaty Field Generation
Issa Bagayogo – Poye
Pasiphae – Hard in the Paint
Pletnev – No hurt feeling
Tony Allen – Asiko (in a Silent Mix)
Kaytranada – Lite Spots
Omar S – Sex
Paris Brightledge, Marlo Hoffstadt – Forgive you
Donato Dozzy – 12H.5
Voiski – Time as a River
Perc, Passarella Death – Temperature's Rising
Peggy Gou – Shero
Dorisburg – Rythm804
Christian Burkhardt – Delight
Dj Bone – Cultural Variance
Lester Fitzpatrick – Hit Dat shit
D.Dan – Sudan Sedan
Detroit Grand Pubahs – Sandwiches
Vladimir Dubyshkin – Lady of the Night
Kisloty People – Schacke
Ascolta tutti i Weekend Mixtape:
mixcloud.com/ptwschool
soundcloud.com/ptwschool-xxx
Ptwschool Weekend Mixtape Survival Kit.
Segui la playlist Weekend sul nostro profilo di Spotify, ogni lunedì 5 tracce nuove estratte dall'ultimo Weekend Mixtape: spoti.fi/2QV4M1y