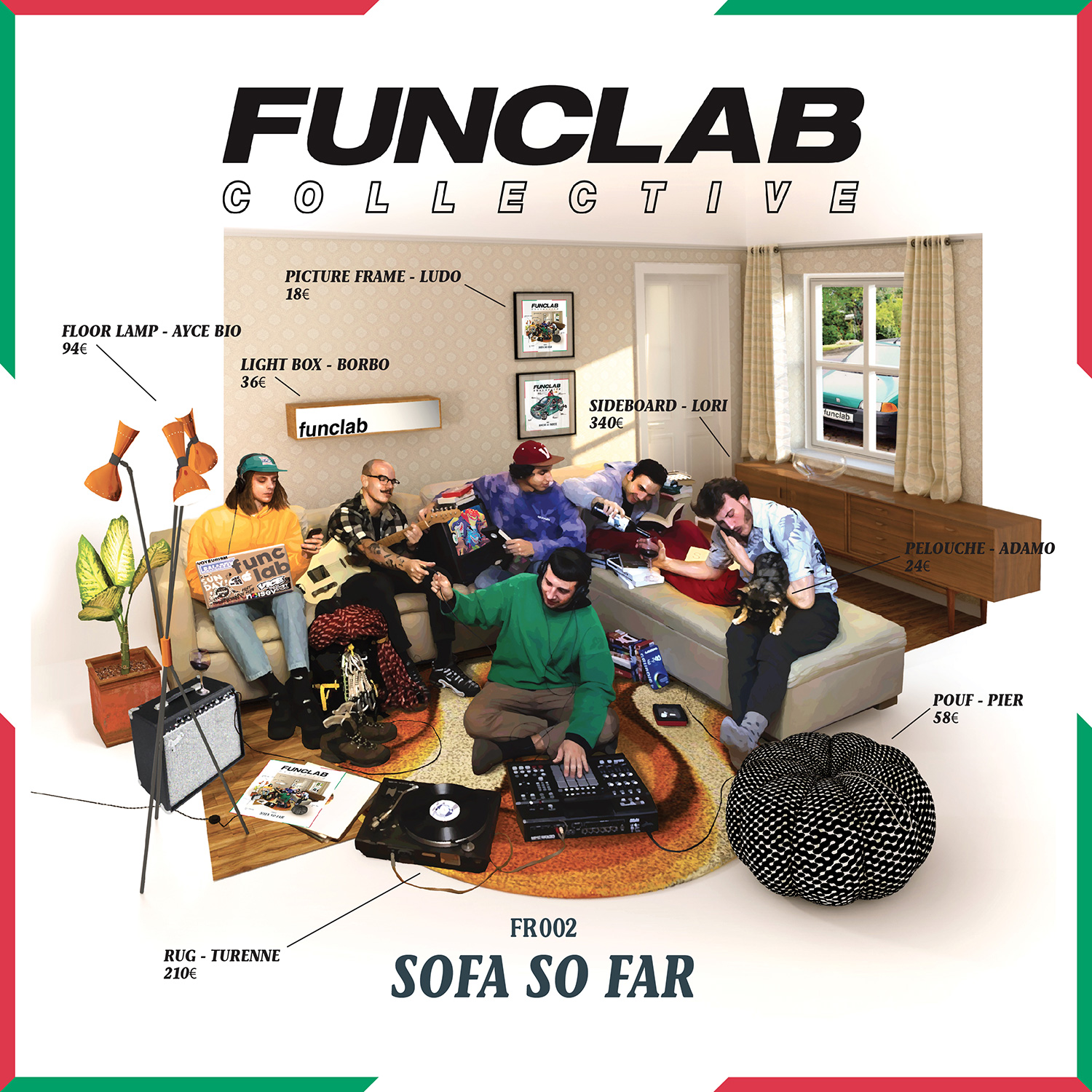 Funclab Collective – Sofa So Far
Dopo una stagione intensa tra dj set e serate in giro per Milano e l'Europa è in arrivo un nuovo ep di Funclab Collective: Sofa So Far, "divano fino ad ora", tradotto letteralmente. Ma Sofa So Far è anche un gioco di parole intelligente (so-fa, so-far), come l'house prodotta da Ayce Bio, Turenne e Borbo, influenzati sempre di più da sample jazz e groove '70s.
L'ep, distribuito da Rubadub UK, in uscita il 18 Marzo, presenta tre tracce a testa e un remix del producer bolognese DJ Rou: Come in to Get Her, Stuntman Mike e Really Cool e rispecchiano perfettamente la personalità e il gusto dei tre producer del collettivo. Dopo la prima release, House al Dente, Ayce Bio, Borbo e Turenne hanno continuato a suonare in varie situazioni, dall'Apollo a Rocket Radio, con una residency mensile, e hanno avuto modo di suonare insieme a San Proper, Boo Williams, Eclair Fifi and Pangaea. Nel frattempo hanno continuato a lavorare sulla loro label, Funclab Records che farà uscire altra musica nei prossimi mesi. Seguili sempre, ascoltali ora.
Qui un estratto in esclusiva: Turenne – Really Cool
E aggiungi l'ep alla tua libreria su Spotify
pre-order:
www.rubadub.co.uk/records/sofa-so-far
www.funclabcollective.com/label/fr-002_sofa-so-far/