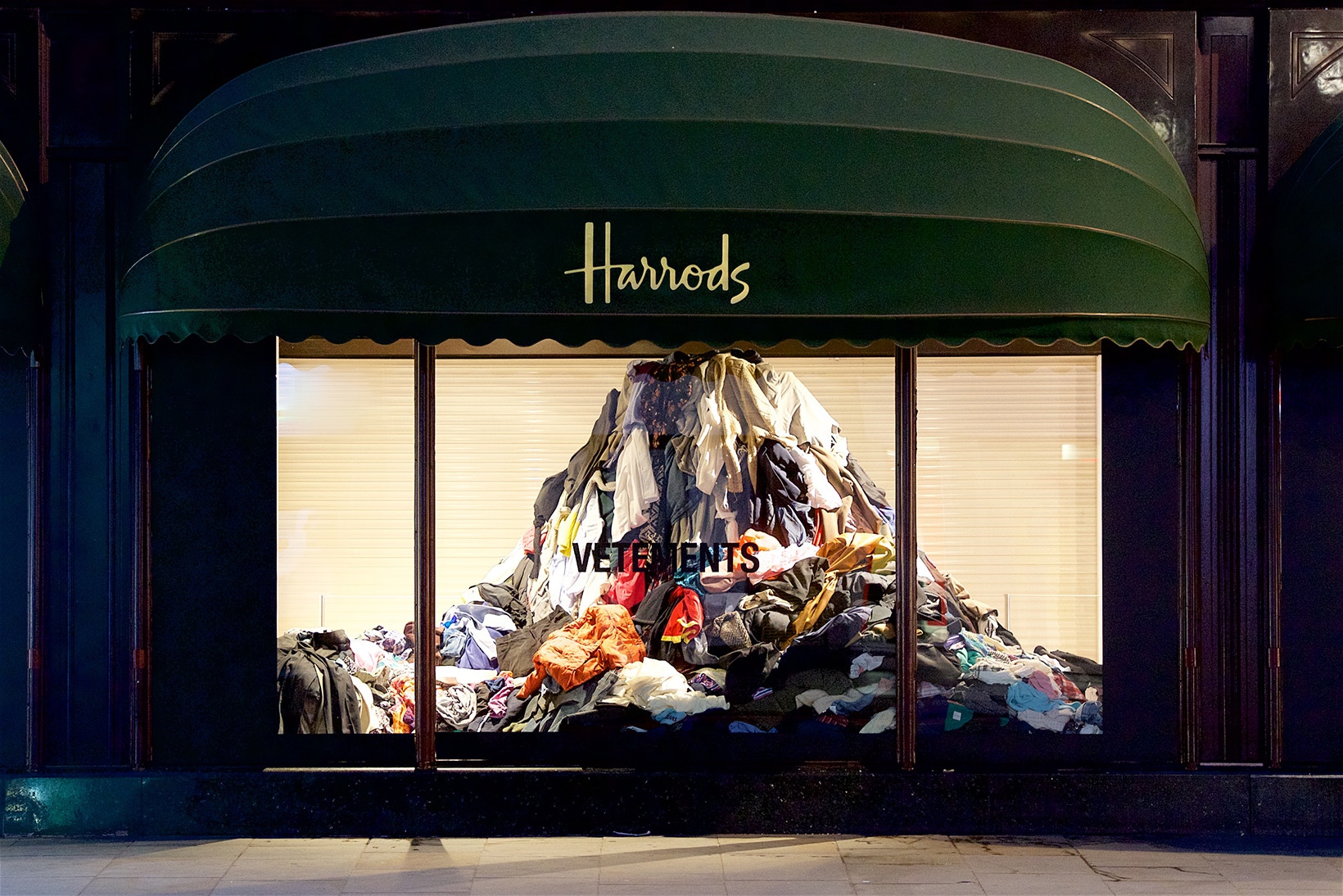 VETEMENTS VUOLE I TUOI VESTITI
La notizia sta rimbalzando su tutti i principali siti di moda. Vetements vuole i tuoi vestiti usati per un'installazione da Harrod's.
"For the street" spiega Demna Gvasalia, fondatore visionario di Vetements (ora direttore creativo di Balenciaga).
"Taking risks is something I got used to as a kid and that is in the DNA of Vetements, In fashion now, you need to take risks to survive."
Leggi la sua intervista completa su The Guardian. Se no aspetta le foto dell'installazione dall'8 Febbraio al 2 Marzo, se porti i tuoi vestiti ti regalano un braccialetto ecologico.
Dove: Brompton Road – Knightsbridge. Londra.