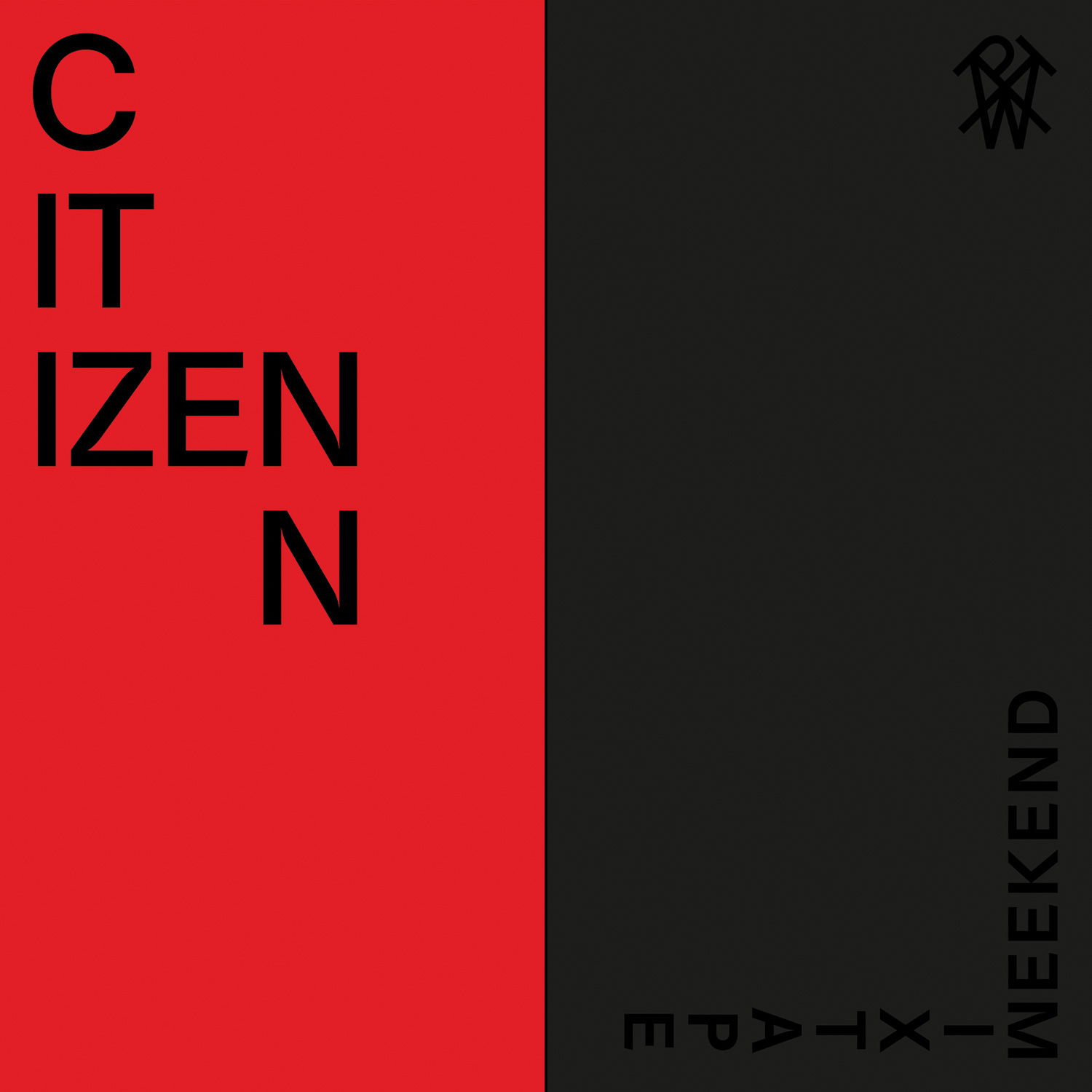 Weekend Mixtape #90: Citizenn
L'ospite di Weekend Mixtape di questa settimana è Citizenn, dj e producer londinese che seguiamo sin dai suoi esordi nel 2012. Arriva oggi per la prima volta su Ptwschool con un mixtape pensato per un ascolto casalingo, lontani da ogni tipo di stress.
Citizenn per gli addetti ai lavori non è un nome del tutto nuovo. Nel 2012 entra nel giro MadTech Records, etichetta di Kerri Chandler, con cui pubblica un paio di Ep. Sempre nel 2012 viene nominato come migliore artista emergente da Dj Magazine e tra i migliori DJ dell'anno da XLR8R. Negli anni a seguire i suoi dj set fanno il giro del mondo, dal Panorama Bar di Berlino al Giappone, Messico, Russia, Ibiza e anche Italia, nel 2012 a Verona, chiamato dai ragazzi di Spoon Night (qui trovi un vecchio articolo di Ptwschool che lo testimonia). Seguono altre release con Love Fever,  Crostown Rebels, Kaluki Music, Abode, Bedrock Records, mixtape e radio show su i-D, Dazed And Confused, Thump, BBC Radio 1 e altri. Cambia anche nome, e da Citizen, diventa Citizenn con due 'n'.
Oggi Citizenn arriva su Ptwschool, dopo un lunghissimo giro che avrebbe potuto portarlo a suonare a Milano anche qualche anno fa, quando organizzavamo le feste nei club. Il suo Weekend Mixtape è un collage di tracce e ricordi (2015-2020) che accompagnano Laurence nei suoi momenti casalinghi, con estratti e parole di alcuni close friends e una traccia realizzata apposta per questo mix, As A Friend. Quindi grazie, thank you mate.
Buon ascolto, buon weekend.
"This mix was put together as a tapestry of influences and situations i've been in from 2015-2020 deconstructed into a slightly incoherent collage of sounds. My mind wanders a lot when I'm involved in the creative process and usually like to stay as far away from 4/4 listening when at home as I can so I'm fresh for the studio. There are snippets and spoken words from close friends and muses in there also that I collected whilst selecting these tracks. The track As A Friend was made exclusively for this mix". (Citizenn)
Tracklist:
Mayumi Miyata – Music for Sho and Harp
Asa-Chang  Junray – Jippun
Mico White – Sex Kitten (Spoken Word)
Lone – Boketto
Easter – Leda
Goldeneye 64 – Egyptian Level theme (nonothing chopped and screwed)
The Blood Brothers – Every Breath Is A Bomb
Boards of Canada – Semena Mertvykh
Tricky – Overcome (Acapella – Rough Monitor Mix)
Holy Garage – Diver Down (Original Mix)
Melchior Productions Ltd. – Water Soul
Instra_Mental – Let's Talk
Russian Gangster Nurse  – Untitled (Spoken Word)
Binh – Visio
Idealist – Singularity
Luomo – Tessio
Citizenn – As A Friend ft. Realloveecstacy
Leafar Legov – Splitting Ways
Ryan Davis – Brun (Luca Bacchetti Endless Remix)
DJ Bone – Soul Controller (Citizenn tape deck edit)
Jeshi – Get Rich Flow
Massive Attack – Group four
Goodman –  Give it to me
Darren Emerson – Bub
Deji Okeze – So Sorry
Lauren Auder – These Broken Limbs Again Into One Body
Bjork – Karvel (Graham Massey Remix)
Destiny's Child – Survivor (Instrumental)
Ascolta tutti i Weekend Mixtape:
mixcloud.com/ptwschool
soundcloud.com/ptwschool-xxx
Ptwschool Weekend Mixtape Survival Kit.
Segui la playlist Weekend sul nostro profilo di Spotify, ogni lunedì 5 tracce nuove estratte dall'ultimo Weekend Mixtape: spoti.fi/2QV4M1y