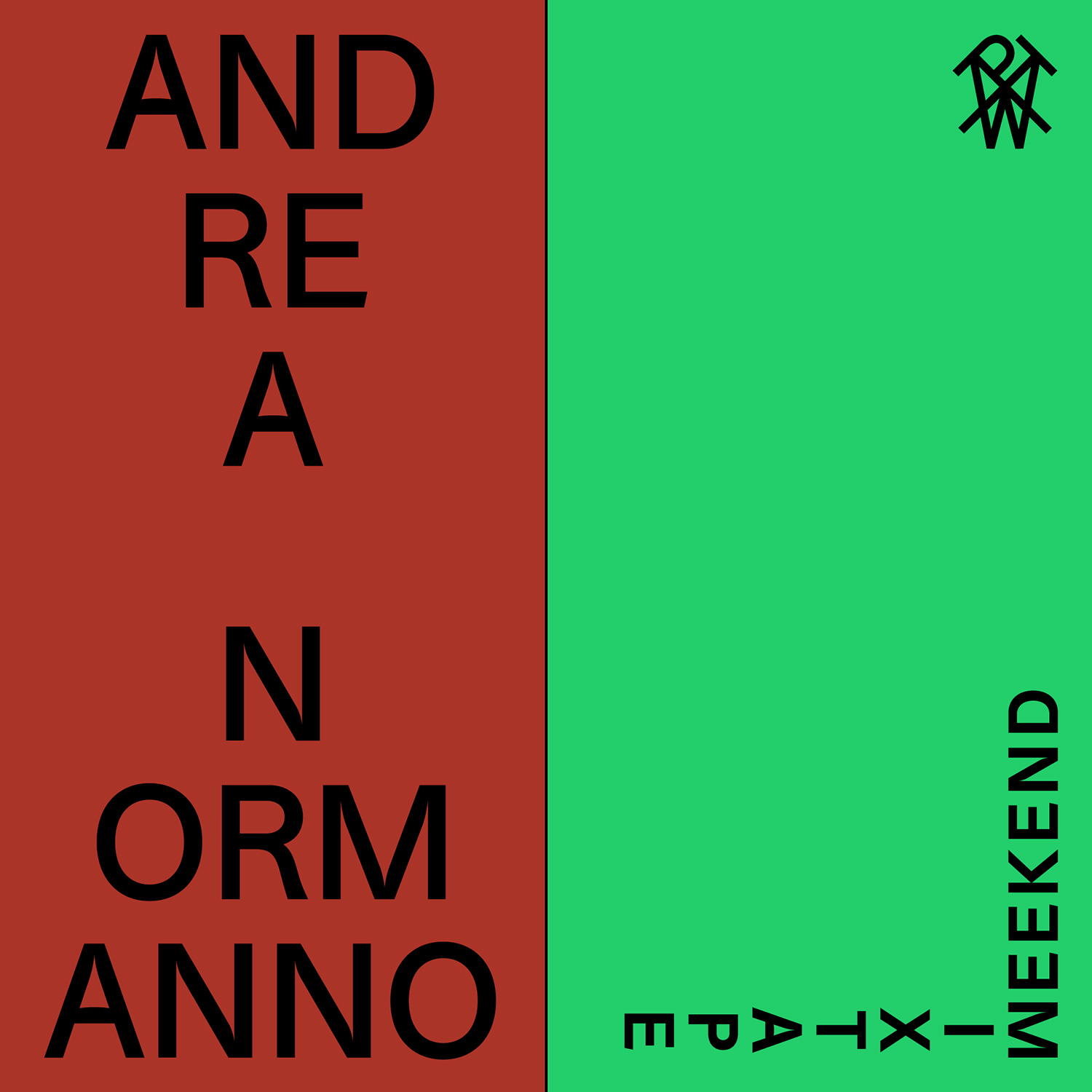 Weekend Mixtape #95: Andrea Normanno
Il calore estivo di luglio non ferma la musica. Andrea Normanno è l'ospite di questa settimana di Weekend Mixtape. Musicista, dj, fingerdrummer, batterista e beatmaker catanese, conosciuto anche come '1984' e metà del duo Kassiel.
"Il mix fotografa l'attuale stato della mia ricerca, tra offbeat, soul jazz, hiphop, ambient ed elettronica. Ho messo dentro tutto quello che ascolto e che al momento ispira il mio modo di suonare e di fare musica con una particolare attenzione ai beat e ai groove di batteria". (Andrea Normanno)
Tracklist:
Vels Trio – Yellow Ochre Pt.1
Madvillain – 3.214
Dabrye feat. Denmark Vessey – First Law Of Nature Rock Day
The Koreatown Oddity – Weed in L.A.
Yussef Dayes feat. Rocco Palladino & Charlie Stacey – Othello
Grand River – All Playing In Jannah
Kassiel – Duty Pt.2
King Krule – Alone, Omen 3
Kassa Overall – Sleeping On the Train
Chip Wickham – (Soul) Rebel 23 (Reginald Omas Mamode |V Remix)
Moses Boyd – Stranger Than Fiction
Knxwledge – Do You
Joy Orbison feat. Mansur Brown – YI She's Away
Joe – Get Centred
Makaya McCraven feat. Don Leisure & Darkhouse Family – Suite for Artis Gilmore
Against All Logic – This Old House Is All I Have
Princess Nokia – Green Line
Scorn – Silvern Rain Fall
Skee Mask – Session Add
Godtet – Max Lush
Joy Orbison feat Infinite & Mansur Brown – Burn
Kehlani – Hate The Club (feat. Masego)
Medeski, Martin & Wood – Tiznit Stomp
Tomat, Federico Bisozzi – Bacterium
Floating Points – Bias
The Cinematic Orchestra – Lessons (Dorian Concept Remix)
Marc Johnson, Bill Frisell, John Scofield, Peter Erskine – Black is The Color Of My True Love's Hair
No Ambition And Fuck-all Interest – Vrot
Ascolta tutti i Weekend Mixtape:
mixcloud.com/ptwschool
soundcloud.com/ptwschool-xxx
Ptwschool Weekend Mixtape Survival Kit.
Segui la playlist Weekend sul nostro profilo di Spotify, ogni lunedì 5 tracce nuove estratte dall'ultimo Weekend Mixtape: spoti.fi/2QV4M1y