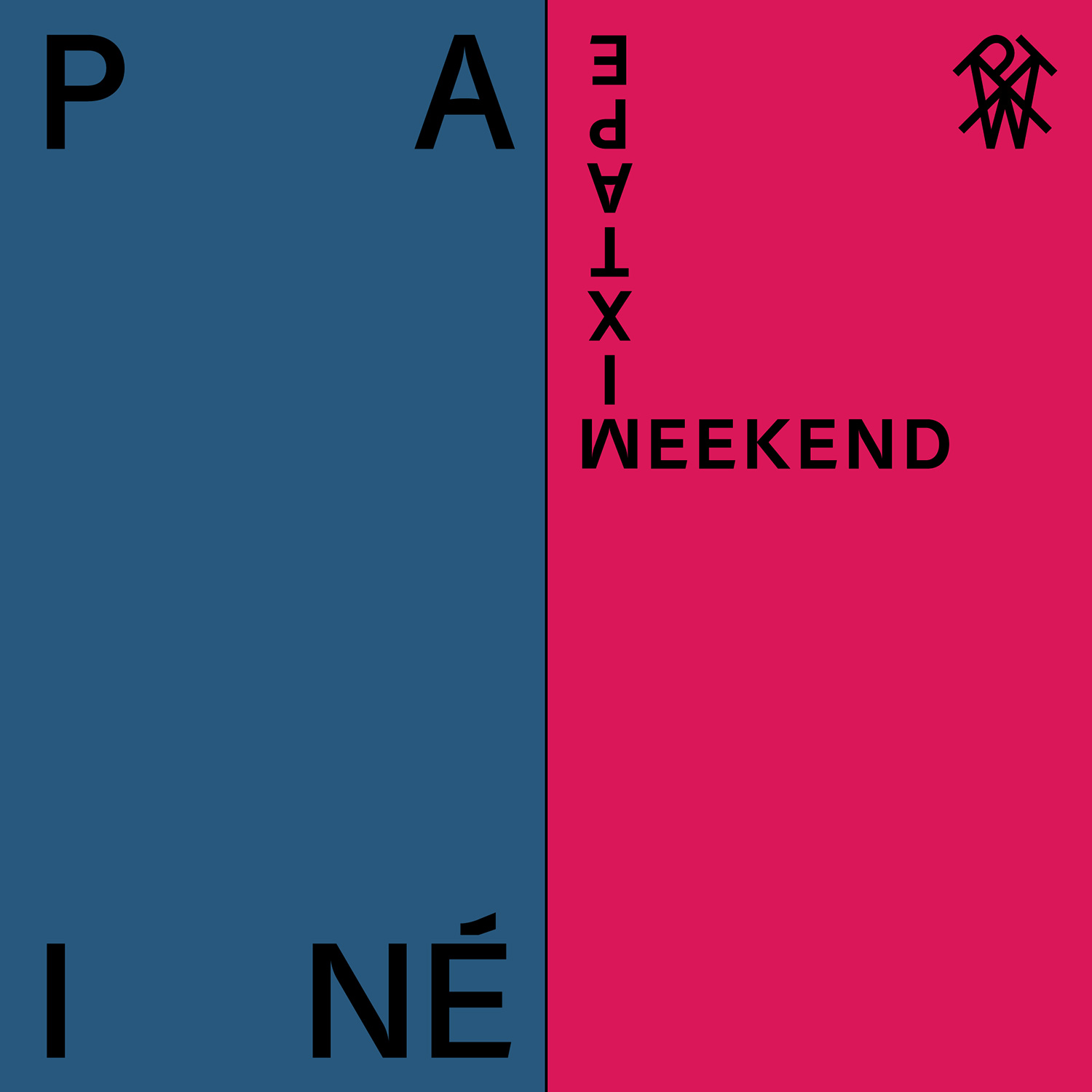 Weekend Mixtape #94: Painé
Questa settimana Weekend Mixtape presenta una lezione di Jazz a 360° tenuta da Painé Cuadrelli. Produttore musicale, sound designer, dj attivo da oltre 20 anni e coordinatore del corso di Sound Design allo IED Milano.
Painé Cuadrelli è di base a Milano. Fondatore e direttore artistico della piattaforma di mixed-media Compl8 Produzioni, nel suo studio in zona di Porta Romana compone e produce colonne sonore e sound design per film, documentari, installazioni audiovisive e interattive, mostre, spettacoli teatrali, sfilate di moda e progetti di comunicazione; ha collaborato con radio nazionali e internazionali, ma anche con istituzioni, musei e aziende di moda e design, lavorando sulle intersezioni tra musica elettronica, mixed-media e racconto sonoro. Con la sua attività di coordinatore del corso di Sound Design allo IED Milano, ha formato alcuni dei migliori talenti della scena elettronica underground milanese / italiana contemporanea, alcuni dei quali sono passati anche da questa rubrica.
In questo Weekend Mixtape troviamo un piccolo estratto della sua conoscenza sul Jazz, una visione a 360° che in due ore prova a riassumere il suo rapporto d'amore verso questo genere, impossibile da racchiudere in un semplice mixtape. Ne nasce così un racconto personale, tracce che sono anche ricordi, parti di un percorso maturato nel corso di tutti questi anni di attività musicale. Buon ascolto, buon weekend.
"Ho scoperto il jazz in molti modi. Da un lato grazie al rap, e i campionamenti, che per molto tempo sono stati oggetto di ricerca forsennata (prima di Internet). L'altra fonte di scoperta sono state le persone: una cassetta registrata dalla radio inglese, un amico che ti fa ascoltare il disco, i soci, i dj. Il jazz è un universo, potente e multiforme. In questo mix ho provato a tracciare una traiettoria un po' personale, saltando da tracce rap a cose più classiche, swing, soul jazz, free, a brani elettronici (anche qualche mio edit). Ho costruito alcuni momenti fatti di frammenti di pezzi importanti per me, e invece lasciato altri brani estesi per un ascolto integrale. Ma il mix è come la mia storia con il jazz: passionale, eccentrica e piena di sorprese." (Painé Cuadrelli)
Tracklist:
Painé – Ptwschool Jazz Mix Intro
Lon Louis – We've Got The Jazz
Gang Starr – Too Deep
Dream Warriors – I Lost My Ignorance (Gang Starr Remix)
Piero Umiliani – Gassman Blues
Bobby Mcferrin – Thinking About Your Body
Young Holt Trio – Wack Wack
Bill Lee – Work Montage
Eddie Russ – Lope Song
Mose Allison – Parchman Farm (Painé Edit)
Jimi Tenor – Suite Meets
Freddie Mccoy – Peas N Rice
Paine' – Pisces Skit
Jurassic 5 – Lesson 6
Herbie Hancock – Cantaloupe Island (Painé Loop Edit)
Etienne Jaumet – Theme De Yoyo
Paine' Cuadrelli – The Creator Has A Master Plan
Quantic Ft. Sly5Thave – Orquidea (Sampology Remix)
John Coltrane – A Love Supreme (Skinnerbox Edit)
I Maniaci Dei Dischi – Per Il Disco Che Più Amo
Moondog – Bird's Lament
Lorez Alexandra – Send In The Clowns
Freddie Hubbard – Little Sunflower
Flanger – Sweet Silence
Dj Food Ft. Ken Nordine – The Ageing Young Rebel
Moses Boyd Rye Lane Shuffle
Yusef Lateef – Love Theme From Spartacus
Paine' – All That Jazz Skit
Quincy Jones – Ironside
Quasimoto – Jazz Cats Pt 1
Natural Self – Raise The Game
Archie Shepp – Song For Mozambique
Nina Simone – Funkier Than A Mosquito's Tweeter
Horace Silver Quintet – Swingin' The Samba
Pharoah Sanders – Heart Is A Melody Of Time
Norman Connors – Morning Change
Bob James – Nautilus
Jamie Cullum – Frontin
Letta Mbulu -what Is Wrong With Groovin
Branford Marsalis Quartet – Mo Better Blues
Cannonball Adderley Sextet Ft Yusef Lateef – Gemini
Paine' – Yellowblack (Noir E Giald Mix)
Uffe – Love Is Everywhere
Ultima uscita: Situazioni EP
Ascolta tutti i Weekend Mixtape:
mixcloud.com/ptwschool
soundcloud.com/ptwschool-xxx
Ptwschool Weekend Mixtape Survival Kit.
Segui la playlist Weekend sul nostro profilo di Spotify, ogni lunedì 5 tracce nuove estratte dall'ultimo Weekend Mixtape: spoti.fi/2QV4M1y