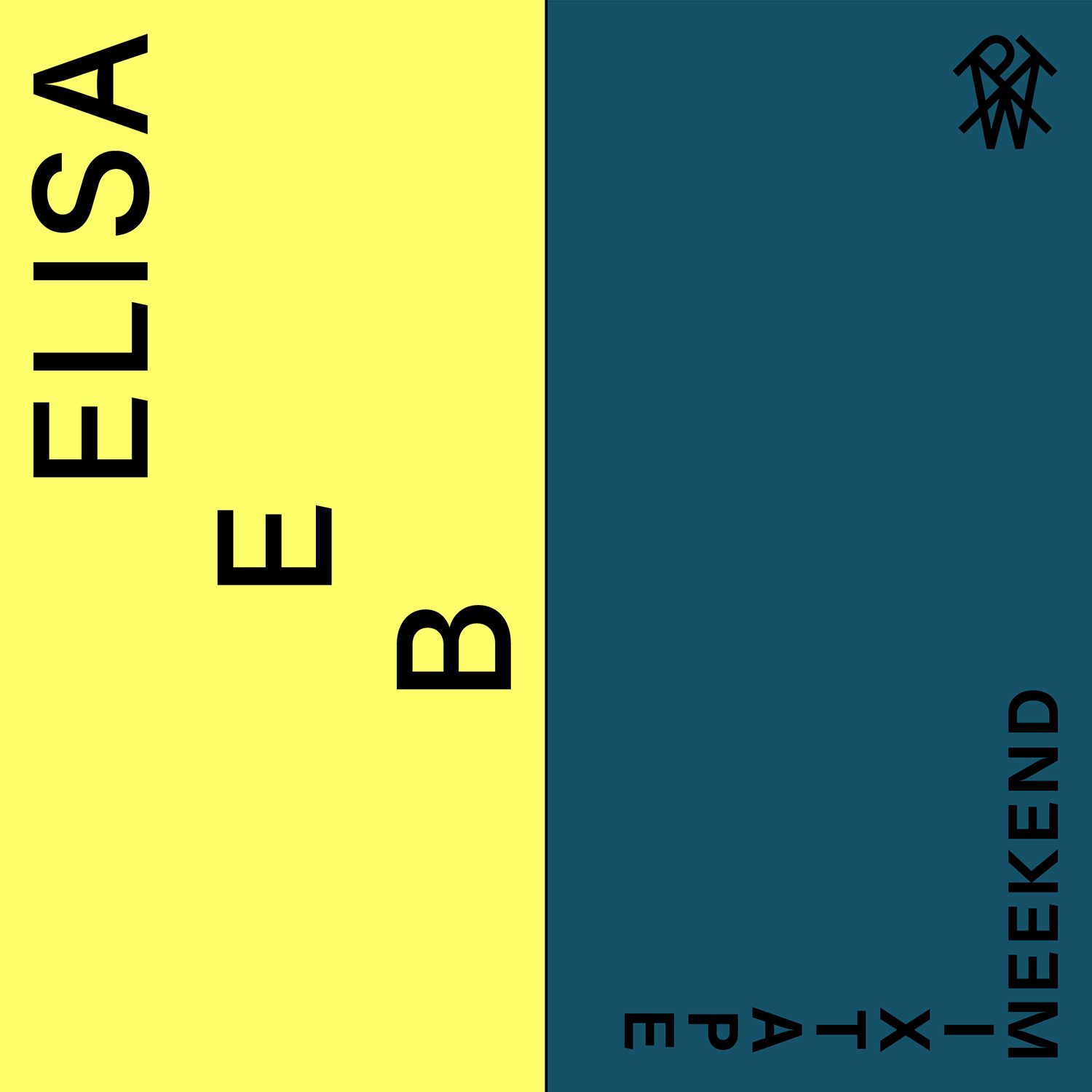 WEEKEND MIXTAPE #35: ELISA BEE
Il Weekend Mixtape #35 di Elisa Bee ci fa volare sopra al mare d'inverno. Tempeste elettriche, onde sonore, gabbiani acid: una selezione musicale da ascoltare di notte, quando fuori fa freddo e il mare lo si riesce solo a sentire.
Elisa Bee è una dj e producer di origine Sarda, ma di base a Milano da diversi anni ormai. Il suo habitat naturale è la notte, il club, mentre di giorno cura la produzione di Babylon Radio 2 ed è resident di uno show mensile di tracce rigorosamente "not-yet-published"su Radio Raheem. Possiamo affermare con certezza che la a sua vita è per metà dietro alla console e per metà nel suo home-studio, tra dj set, produzioni, synth, drum machine, un collezionismo di dischi quasi compulsivo e una ricerca musicale costante; questa sua doppia vita fa di lei una persona sempre molto precisa e professionale, questo va detto ed è una delle cose, oltre alla musica, che ci ha colpito maggiormente quando ci siamo conosciuti di persona ormai 6-7 anni fa. Non è un aspetto da sottovalutare in questo lavoro.
Nel 2017 è stata pubblicata da Unknown To The Unknown con Mind Game EP, una release importante che ha dato ulteriore spessore al suo percorso artistico, ma non dimentichiamo le sue uscite su Booty Call, Main Course, Enchufada and more. Dopo traccia per la compilation di Tenax Recordings, siamo in attesa di nuovi album ed EP da ascoltare, sicuri che nel 2019 ci saranno grosse novità. Per ora godiamoci il suo Weekend Mixtape, uno dei più "dritti", ma allo stesso tempo eleganti, mai pubblicati finora: 110 minuti di mare increspato, tante influenze acid-techno e qualche raggio di sole verso la fine.
Artwork by FIRM: Tempesta.
"Ti porterò al mare, ad ascoltare il suono delle onde e dei gabbiani, ad immaginare melodie. Mentre cammineremo verso la sera i versi di quei gabbiani diventeranno note, segnali processati da sequencers e modellati da mani e orecchie come le nostre, si mescoleranno e moltiplicheranno per creare combinazioni che ci faranno viaggiare col corpo e con la mente. Arriverà poi il temporale a riportarci in noi e dopo di lui la quiete." (Elisa Bee)
Tracklist:
George Earnest – A Sea
Gerry Read – Baby It's So Hard
Fred P & SMBD – Hybrid
Josh Wink – Dame Deep
Hugo Massien – You're The Only
Lake Haze – Lost In Saint Petersburg (121BPM Version)
TRP – Stellar
Ancut – Still Walking
Escape Earth – Bleep Inside
Martyn – Manchester
Peverelist – Left Hand
Ancut – Steppin'
Hugo Massien – Faith In Chaos
DJ Dats – Spirit Of Da Hauz
Shampoo – Reina De Hielo
JVXTA – Orange Islands
Justin Cudmore – Straight No Chaser
TRP – Leap In The Dark (Live Mix)
Ludwig A.F. Röhrscheid – Shiitake
Ludwig A.F. Röhrscheid – Xhale
Hugo Massien & DJ Haus – Network Processor
Marquis Hawkes – Don't Do Acid
Mella Dee – Patchwerk
Luke's Anger – What The Hell You Doin In My Car
Luke's Anger – Your Feet
MASC – Non Stop (Jerome Hill Remix)
ES-Q – Intuition
A Sagittariun – Vanishing Point
Skudge – X0X_2
Morgan Hislop – Watch As My Ceramics Crumble (Chambray Remix)
Keeno18 – Chlorophyll Intel
George Earnest – A Storm
www.xelisabeex.com
soundcloud.com/xelisabeex
instagram.com/xelisabeex
Ascolta tutti i Weekend Mixtape qui: mixcloud.com/ptwschool
Segui la playlist Weekend sul nostro profilo di Spotify, ogni lunedì 5 tracce nuove estratte dall'ultimo Weekend Mixtape: spoti.fi/2QV4M1y