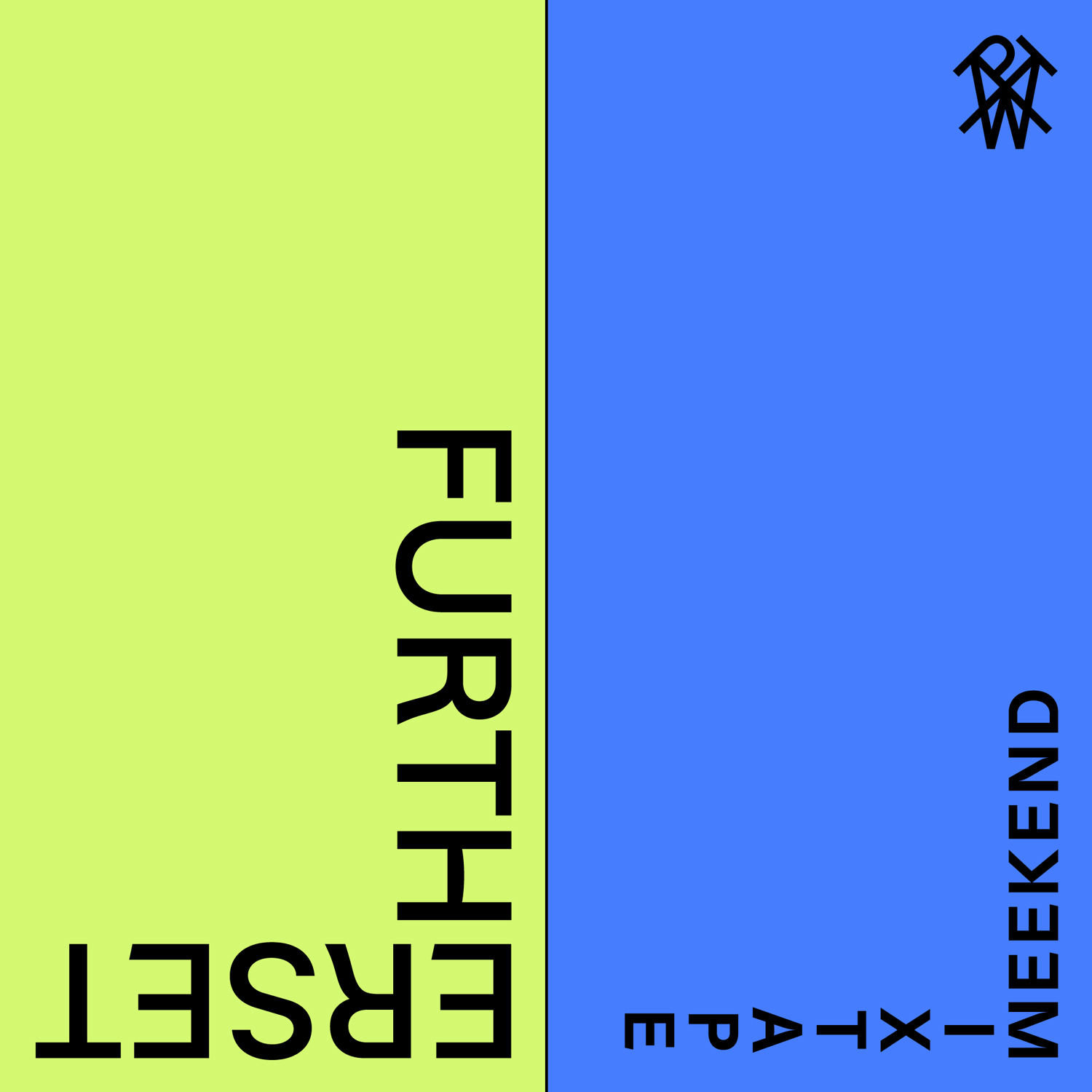 Weekend Mixtape #48: Furtherset
Il Weekend Mixtape #48 ha il piacere di ospitare Furtherset: compositore elettronico, artista, genio.
Tommaso Pandolfi si avvicina sin da giovanissimo alla musica elettronica e i suoi primi lavori, influenzati dal glitch, dal kraut-rock e dalle teorie fisiche quantistiche, escono quando lui è ancora minorenne. L'etichetta di ragazzo prodigio se l'è portata appresso per diversi anni, almeno fino alla sua partecipazione alla Red Bull Music Academy di Parigi nel 2015, dove finalmente ha avuto modo di affermarsi non più come promessa, ma come realtà della scena elettronica italiana.
Seguono altri tre lavori ancora più potenti, tra il 2015 e il 2018, su White Forest Records e -OUS, che vedono la ricerca sonora di Furtherset evolversi verso una direzione sempre più coerente e consapevole dei propri mezzi espressivi. I brani delle sue ultime due uscite, To Alter and Affect e Drawings of Desire and Hate (2018), emergono da 700km sotto la crosta terrestre – dove si generano i diamanti – e risuonano dentro cave di marmo bianco, facendo tremare persino il cielo.
Tuttavia, in questo Weekend Mixtape troviamo l'opposto di quanto appena descritto: due ore di "musica da camera" e compositori di ogni epoca, da Franco Battiato a Luc Ferrari, da Dominique Guiot a Chick Korea, Lukid, James Holden, Jlin, Tim Hecker e Bienoise (uno dei mentori di Furtherset) in un percorso solo apparentemente casuale, ma che in realtà vale come sfogliare il volume di un'enciclopedia della musica contemporanea una domenica mattina qualsiasi.
Buon ascolto, buon weekend.
"È la prima volta che registro per bene un mix, prima facevo più che altro un lavoro di montaggio in Ableton. Qui ci ho messo tutta la musica che ho ascoltato recentemente mentre non stavo lavorando all'album nuovo, quindi stavo disegnando perché questo è quello che faccio mentre non suono. Non ascolto nemmeno più musica mentre cammino o quando sono sui mezzi, ma solo quando sono a casa. In questo periodo sto cercando di "pulire" il più possibile le orecchie per renderle più reattive e veloci a percepire il mondo esterno. Non uso nemmeno più le cuffie a meno che non debba mettermi a lavorare a della mia musica. Voglio che l'ascolto non sia soltanto un fenomeno che percepisco come situato in me, ma anche in relazione allo spazio in cui mi trovo.
In queste due ore sono riuscito a mettere 54 tracce, spero di aver creato un flusso sonoro coerente e sono molto felice di essere riuscito ad incastrare in mezzo a tutto questo casino due composizioni di Luc Ferrari che credo annullino tutto il resto, quindi andatevi ad ascoltare per un giorno intero a casa SOLO i suoi lavori, è una delle esperienze di ascolto più belle che possiate mai fare!
Il mix però ascoltatelo, perché gli incastri sono belli e sono riusciti con grandi botte di culo. Buon ascolto!" (Furtherset)
Tracklist:
Louis Andriessen – De Staat
Ktl – Madhit
Dennis Young – Voices (Within)
O Yama O – Oni
Edgar Varese – Dance for Burgess
Jlin – Anamnesis (Part 2)
Bjarki – Healty Texting
Demonstration Synthesis – Flipper
Luc Ferrari – Superstrada N°2, Toscane
Bienoise – Gursky Windows
James Holden – Monk's Theme, Pt. I
Dominique Guiot – La Dance Des Meduses
Franco Battiato – Orient Effects
Pariah – Log Jam
Bliss Signal – N16 Drift
Senyawa – Kembali De Dunia (Return to the World)
Mohammad Reza Mortazavi – Floating in the Now
Daphne Oram – In A Jazz Style
Laurie Spiegel – Riding the Storm
Jlin – Kundalini
Lxv – Breathless
Michael O'Shea – A Dead Rose (Backing Track)
King Midas Sound – X
Derek Bailey & Tony Coe – Chiku
Julien – Spitfire
Scandinavian Star – Santosh
Luc Ferrari – Far-west News 3 – De Prescott a Los Angeles (5)
Not Waving – Blue
Sophia Loizou – Memories of Angels
Perth Drug Legend – Mulk
Avatism – Clandestine
Tirzah – Say When
Reinen – Masquerade
Jessica Pratt – Aeroplane
Eiko Ishibashi – Epilogue: Innisfree
Ellen Fullman & Okkyung Lee – the Air Around Her Part II
Akira Rabelais – CXVI
Jan Nemeček – Sums
Eiko Ishibashi & Darin Gray – Ichida
Don Cherry – Degi Degi
Jon Hassell – Map of Dusk
Dabaro, Ranasoa Velonjoha (Beko) – Ziabe
Mac-talla Nan Creag – Derdriu's Vision
Lukid – Doom
Deerhunter – Detournement
Vakula – Acteon
Antena – Spiral Staircase
Peter Broderick & Friends Play Arthur Russell – That's Us / Wild Combination
Threnody Ensemble – Tension as Opposed to Tension
Chick Corea – Children's Songs No.1
Ricardo Donoso – Metonymy
Tim Hecker – Veil Scans
Julien – Sour Earth
Josef K – Sorry for Laughing
soundcloud.com/furtherset
instagram.com/furtherset/
Ascolta tutti i Weekend Mixtape qui: mixcloud.com/ptwschool
Segui la playlist Weekend sul nostro profilo di Spotify, ogni lunedì 5 tracce nuove estratte dall'ultimo Weekend Mixtape: spoti.fi/2QV4M1y