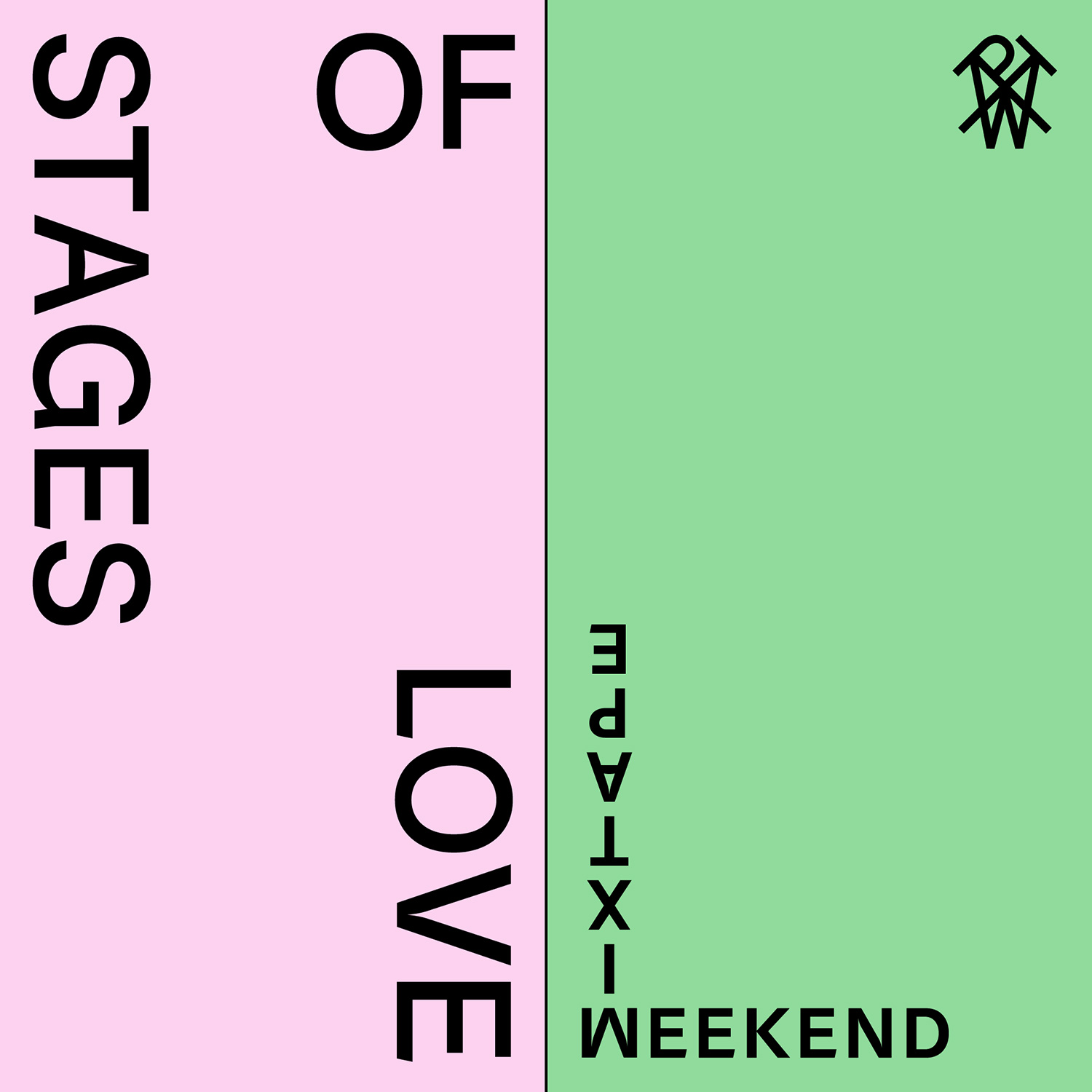 Weekend Mixtape #86: Stages of Love
Dopo un mese di pausa e dopo quattro survival kit, la rubrica Weekend Mixtape ritorna con un episodio pieno d'amore, elemento fondamentale della vita. Le ospiti sono Sara Mautone e Danila Guglielmi: Stages of Love. Un viaggio musicale di due ore che attraversa generi e continenti in una miscela romantica e sensuale di r'n'b', soul, jazz, disco, funk e boogie.
Sara Mautone, fotografa di moda, host di "Little Journey" (radio show on air su Radio Raheem, Le Melltron e Rinse) e Danila Guglielmi, batterista professionista diplomata all'Accademia del Suono, sono Stages of Love, un nuovo progetto musicale che fa della selezione musicale, della black music e dell'amore in tutte le sue forme, il suo punto di forza. Il Weekend Mixtape che hanno preparato per Ptwschool si descrive da solo dopo i primi minuti: la mente va alle prime luci del mattino e alle finestre aperte, un weekend di primavera da trascorrere in casa, ma avvolti dal calore della loro musica. Buon ascolto, buon weekend.
"Abbiamo fatto una selezione per chi il week-end si sveglia al mattino e non vede l'ora di fare l'amore. Pian piano si abbassano le luci, mettiamo il nostro vestito più bello e facciamo quello che ci piace di più, ballare! Il mixtape parte con un lungo intro jazz, prosegue con tracce molto femminili e voluttuose che sono il marchio di fabbrica di Stages of Love, mentre concludiamo con brani funk e disco dall'impronta anni '80 e world music. Quello che accomuna le nostre tracce, pur muovendoci su generi differenti, è un sound morbido e caldo dal sapore del passato."
(Stages of Love)
Tracklist:
Yussef Dayes – For My Ladies
Mikio Masuda – I Saw the Light
Lonnie Liston Smith – It's Changed
Dexter Wansel – Theme From the Planets
Robert Parker – I Caught You in a Lie
Sylvia Striplin – You Can't Turn Me Away
Kimiko Kasai – Vibration
Minnie Riperton – Inside My Love
Tatsuro Yamashita – Magic Ways
All Spice – Slipped Away
Mango – Sera Latina
Eva Eva Eva – Tutto Previsto (Belpaese Edit)
Chakachas – Jungle Fever
Holdtight – Old Fashion
Kasso – One More Round
Electric Mind – Summing Up
Judy Carter – Listen To The Music
Sophisticated Ladies – This Ain't Really Love
Shebba – We Should Get Together
George Benson – What's on Your Mind
Norma Jean – Sourcerer
Metropolis – I Love New York
Uta Bella – Enyin
Nao Force – Joutro Mundo
Jeannette Ndiaye – Makom Ma Bobe
Zohra – Badala Zamana
Ascolta tutti i Weekend Mixtape:
mixcloud.com/ptwschool
soundcloud.com/ptwschool-xxx
Ptwschool Weekend Mixtape Survival Kit.
Segui la playlist Weekend sul nostro profilo di Spotify, ogni lunedì 5 tracce nuove estratte dall'ultimo Weekend Mixtape: spoti.fi/2QV4M1y