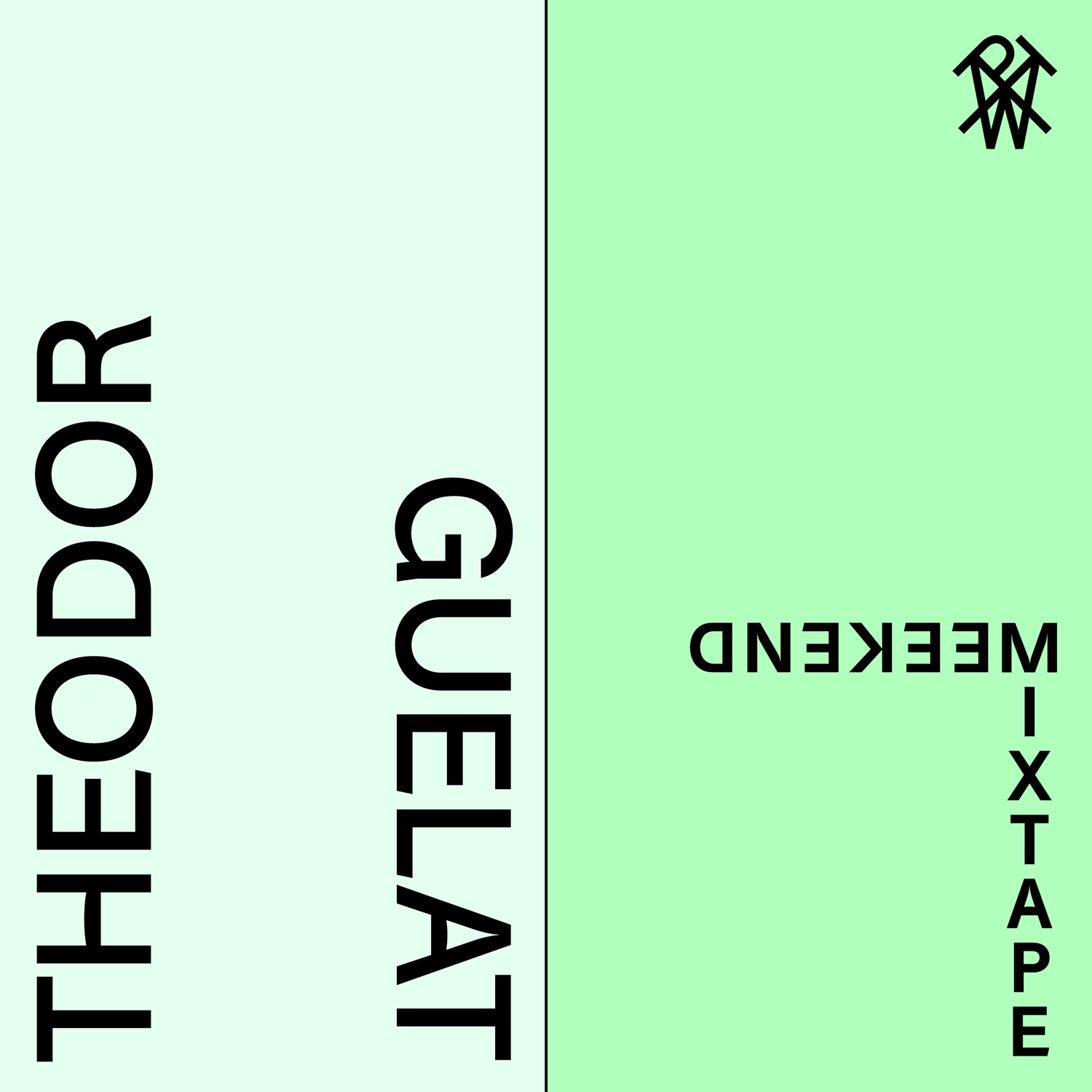 Weekend Mixtape #92: Theodor Guelat
Weekend Mixtape ritorna dopo un doveroso periodo di pausa di riflessione.
Abbiamo deciso di far uscire il nuovo episodio di questa rubrica come chiusura di questo fine settimana particolare, in cui abbiamo rivolto molta attenzione alle proteste e ai fatti di cronaca che stanno succedendo in tutto il mondo. Ma "la musica continua la cura", come diceva Babylon, e le positive vibes reggae, roots, dub, jazz e trip-hop di questo Weekend Mixtape curato di Theodor Guelat sono un ottimo stimolo per iniziare una nuova settimana con più consapevolezza.
Theodor nasce e cresce in Svizzera, il primo approccio alla creatività sono i graffiti che lo porteranno a viaggiare in giro per l'Europa fin da subito, nel frattempo, appassionato di cinema e di fotografia inizia a collaborare con alcuni artisti italiani e tedeschi affermandosi come videomaker e regista. Insieme a D.J. COOL (WM#91) e altri due ragazzi, è founder e curatore di LOCKEDRADIO, un progetto che ha saputo farsi sentire durante il precedente periodo di quarantena. Buon ascolto, buon weekend.
"La prima parte del mixtape é una selezione di grandi classici roots/dub rilasciati sulle etichette più leggendarie del settore soprattutto a cavallo tra gli anni 70 e 80. La seconda parte varia tra sonorità più morbide e intense, spaziando tra jazz, trip hop e pre-dubstep. È un ottimo mix per rilassarti la domenica con gli amici con qualche birra e magari un bello spliff in mano!" (Theodor Guelat)
Tracklist:
Barrington Levy – Vibes Is Right
Black Uhuru – City dub
Matumbi – Jah Movements
Gregory Isaacs – Jah Music
Johnny Osbourne – Love Is Universal
Dennis Brown – Black Magic Woman
Johnny Clarke – Blood Dunza
Jah Shaka – Revelation
Don Carlos – Roots Man Party
Black Uhuru – Shine Eye Gal
Augustus Pablo – Dub Organizer
Yellowman – Jamaica a Little Miami
Leroy Smart – Mr.Richman
Little John – In The Ghetto
Billy Boyo – Going Back To School
Mad Professor – Get Drunk & Celebrate
LV feat Dandelion-Takeover Dub
Pinch – Brighter Day (Instrumental)
Sun Ra – Kingdom Of Thunder
LHF – Blue Steel
Kruder & Dorfmeister – High Noon
Funki Porcini – Wicked, Cruel, Nasty & Bad
9 Lazy 9 – It's Late
Yussef Kamaal – O.G
Yussef Kamaal – Joint 17
Pharoah Sanders – Astral Traveling
Ascolta tutti i Weekend Mixtape:
mixcloud.com/ptwschool
soundcloud.com/ptwschool-xxx
Ptwschool Weekend Mixtape Survival Kit.
Segui la playlist Weekend sul nostro profilo di Spotify, ogni lunedì 5 tracce nuove estratte dall'ultimo Weekend Mixtape: spoti.fi/2QV4M1y