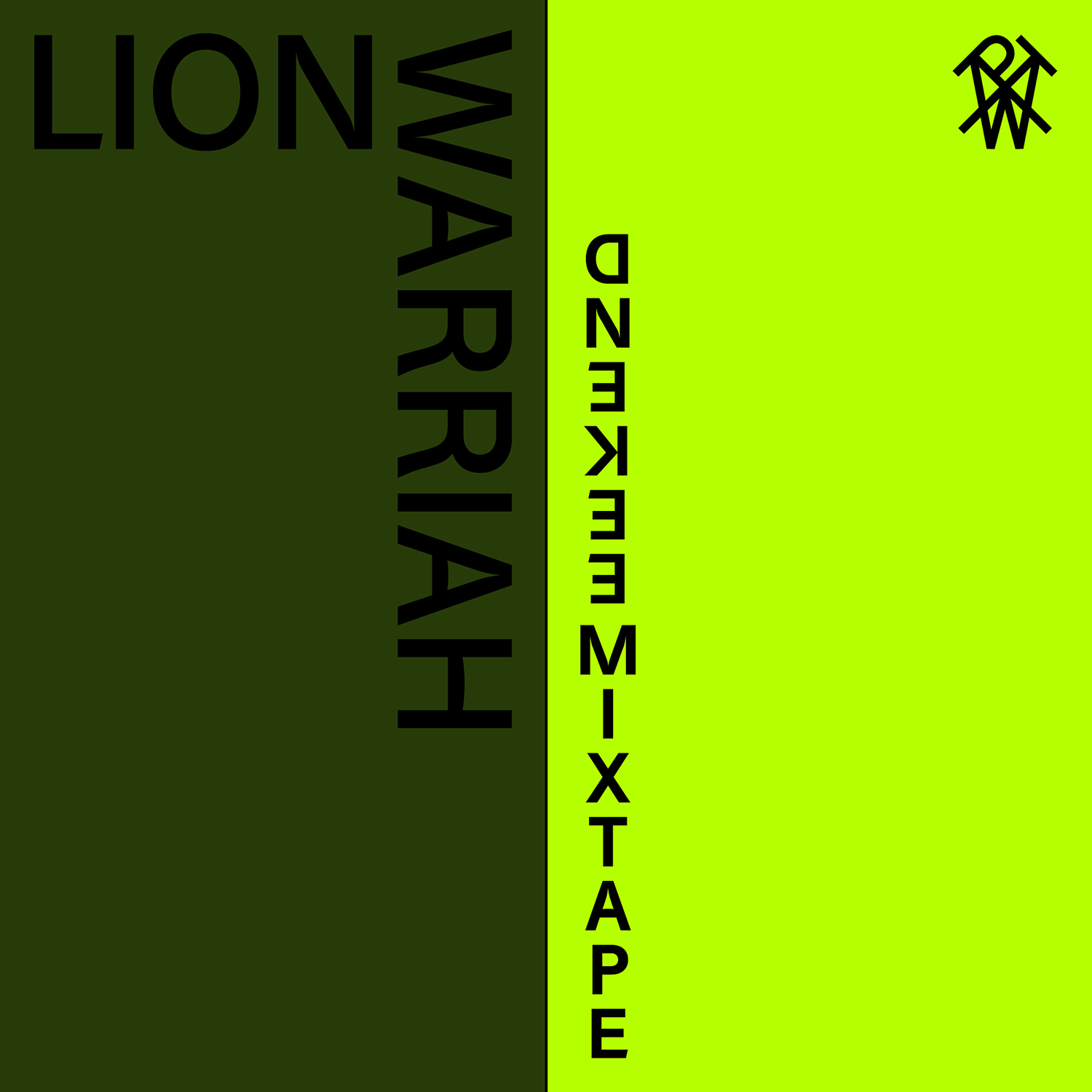 Weekend Mixtape #93: Lion Warriah
Il Weekend Mixtape di questa settimana è curato da Lion Warriah,  singer, mc e produttore, founder di 4Weed Records, label italiana specializzata in soundsystem, dub e bass music. Fuori da pochi giorni con il suo ultimo album: City Lights.
Il Weekend Mixtape che ha preparato per Ptwschool è una raccolta di pezzi che hanno ispirato Lion Warriah nel corso della sua decennale carriera da mc e singjay. Di origini campane, ma da anni di base a Torino, Lion Warriah ha suonato di fianco a nomi importantissimi nella scena reggae, dub e con i migliori sound system italiani, tra cui anche Dread Lion Hi Fi (WM#20) e Echotronix, con cui si esibisce regolarmente. Il suo stile attraversa vari generi, dal classico rubadub, allo uk dub, al grime, hip-hop, vapor dub ed al chat style, con un occhio costante nei suoi testi alla realtà che lo circonda e alle tematiche di strada.
La sua attitudine e la sua multidisciplinarietà  l'hanno portato a suonare in molti dei più importanti festival italiani ed europei di genere: Notting Hill Carnival di Londra, Rototom Sunsplash, UNOD, Zion Station, Dubquake di Ginevra, Dubwise Milano, allo Yaam di Berlino e molti altri. City Lights, il suo ultimo album uscito da poco sulla sua etichetta 4Weeds Records, è un ascolto che vi consigliamo, insieme a questo Weekend Mixtape: due ore immersi dentro a melodie, voci e basse frequenze che sapranno accompagnarvi piacevolmente per tutto il fine settimana. Buon ascolto, buon weekend.
"Sulle orme dei brani che mi hanno ispirato, che raccontano un nuovo percorso, un'evoluzione per il dub e la reggae music attraverso influenze vaporwave, lo-fi, hip-hop ed elettroniche passando per la dub techno dei Rhythm and Sound. Questo mix è uno spotlight sulla scena francese ed italiana che, attraverso artisti rappresentativi, guidano il percorso di sperimentazione e ricerca. Enjoy it." (Lion Warriah)
Tracklist:
Stand High Patrol – One of a kind Marina P – Something New
KSD – Something Dub
Berise – Take me As I Am
Atili ft. Prendy & Tenah Bones – Sunday Biga Ranx – Liquid Sunshine
Blundetto ft. Biga Ranx – Every Little Things Lion Warriah – City Lights
Bassliner – City Dub
Danny Coxson – Legend
Another Channel feat. Babe Roots – Money Run Things Bassliner – F.O.S.
Blundetto – Chamber Dub
Marina P – Summer On Mars
Biga Ranx – Do My Ting
Flute Of Tomorrow – Art X
Another Channel (Mystik edit ft. Enushu Taye) – Corruption Rhythm & Sound feat. Willi Williams – See Mi Yah
Voodoo Tapes – Antonio wherever protect
KSD – Air
Mayd Hubb – Nocturnal Cell
Marina P & SHP – Rosetta
Pupa Jim – The Big Tree
Biga Ranx (feat. OBF & Sr Wilson – My Driver
Professor Skank – Dread In a Babylon
EchoT – Dub Dem Down
Babe Roots – Can't See
Ruben Da Silva – Neva Fall (Babe Roots rmx)
Another Channel – Yes! Badness
KSD – Fall from the moon ou le théatre de l'absurde
Ascolta tutti i Weekend Mixtape:
mixcloud.com/ptwschool
soundcloud.com/ptwschool-xxx
Ptwschool Weekend Mixtape Survival Kit.
Segui la playlist Weekend sul nostro profilo di Spotify, ogni lunedì 5 tracce nuove estratte dall'ultimo Weekend Mixtape: spoti.fi/2QV4M1y